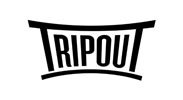 Tripout is not only great goggles and glasses, but also a native company created from passion for winter sports. We offer you thanks to our constant cooperation with this brand  10% discount na zakupy w sklepie online na kod rabatowy: "snowee10". Odwiedźcie http://www.tripout-optics.com/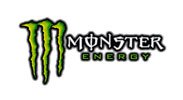 Monster is more than an energy drink. Commanded by players, musicians, employees, distributors and fans, Monster is a canned lifestyle. Monster supports selected sports, teams, players and fans. He stands behind athletes so that they can build a career on their passion. Celebrating with fans and players, arranging parties and the best events we can only imagine.

A Czech ski manufacturer based in the small Krkonoše town of Žacléř near Śnieżka. The company has been producing ski skis since 1993. Currently, the company's offer includes a whole range of downhill skis and snowboards. Noteworthy is the fact that Lusti skis and boards are handmade!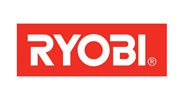 RYOBI®, jako jeden z największych na świecie i najbardziej innowacyjnych producentów, wytwarza funkcjonalne elektronarzędzia w atrakcyjnych cenach. To światowa marka wybierana przez miliony właścicieli domów, stolarzy, hobbystów, rzemieślników i wykonawców, dla których cena i jakość muszą iść w parze. Marka wspiera nas swoim sprzętem podczas wyjazdów w góry.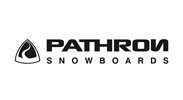 Deski i wiązania snowboardowe polskiej marki, która oferuje zaawansowany technologicznie sprzęt o dobrych parametrach, wykonany z wysokiej jakości komponentów. Na wyjazdach ze SNOWEE możecie przetestować najnowsze deski Pathron. Podobają Ci się deski Pathron? Zgarnij 15% discount na wszystkie blaty w sklepie https://pathron.com/store/pl/ Kod rabatowy: SNOWEE

Another Polish manufacturer of snowboards, boots, bindings and accessories. Raven boards are a great proposition for those who are looking for good quality countertops at a reasonable price. Do you like the Raven boards? grab 15% discount on all boards in the store https://allegro.pl/uzytkownik/SmA-Raven/sklep Kod rabatowy: SNOWEE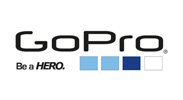 Kamerka sportowa, która zmieniła podejście do filmowania sportów ekstremalnych. Na wybranych wyjazdach Snowee będziecie mieli możliwość przetestowania najnowszych kamer i akcesoriów od GoPro!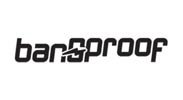 Revolutionary baseball cap absorbing impact energy. Take care of your safety while maintaining the best style on the slopes! BangProof is a revolution in the world of head protection in extreme sports (and not only & #8230;)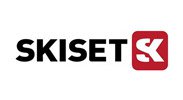 The largest Alpine ski and snowboard equipment rental network. Thanks to the discount from SNOWEE, you can book and rent equipment for your trip to the Alps! Due to our constant cooperation with the SkiSet rental network, you'll get up to 60% discount for equipment rental. You can reserve equipment at the time of booking the trip. More details can be found in the tab Equipment rental

Snow4Life is a snowboard store with soul and tradition. The store's offer includes snowboards and bindings, as well as accessories and skates, longboards and kitesurfing equipment. The offer is also supplemented with sportswear and streetwear. You will receive a special from us zniżkę 10% na cały nieprzeceniony asortyment na hasło Snowee.

Organizer of trips to language schools abroad. You will receive the SNOWEE password at SmileTrips free consultation educational experienced account manager who will choose the school and program especially for you! How about next semester spent in the Alps?

BLACKROLL® to uniwersalne produkty do rolowania ciała przeznaczone dla każdego bez względu na wiek i stopień aktywności sportowej. Stosując je w formie automasażu i prostych ćwiczeń możesz poprawić postawę i elastyczność ciała, a także zwiększyć jego mobilność.

A Warsaw clothing brand dedicated to all lovers of boards. A must-have for everyone who practices winter sports. The models, apart from original designs, are decorated with graphics from the world's best illustrators. With the SNOWEE20 code, you get up to 20% discounts on DNNS products!

These are innovative microfiber bathrobes. They are very practical and nice and take up very little space. Created for water sports, but they work well in all conditions. An absolute must-have for every trip. With the SNOWEE code you will receive 15% discount!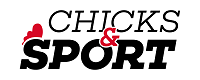 Chicks & Sport are healthy snacks from carefully selected chicken breasts. They are 100% natural, do not contain allergens, gluten, GMOs, preservatives, flavor enhancers or any other chemical additives. They are great as an energy boost on the slopes. We have them for you 10% discount at the link http://sklep.chicksandfun.pl/bl / snowee
HookLoop

This is interactive clothing for children. A colorful philosophy of creating your own style from an early age.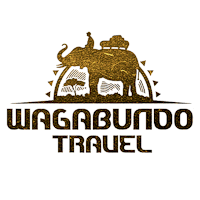 Incentives and incentive trips. Off the trail, close to people and without compromise. Vagabundo goes where ordinary tourists usually do not reach.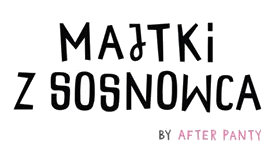 Panties from Sosnowiec arose as a joke and an artistic installation. Now it is one of the most recognizable brands locally. They are produced in Silesia, 100% handmade using organic cotton and bamboo knitwear.