Family trips on ski and snowboard
Check the travel offer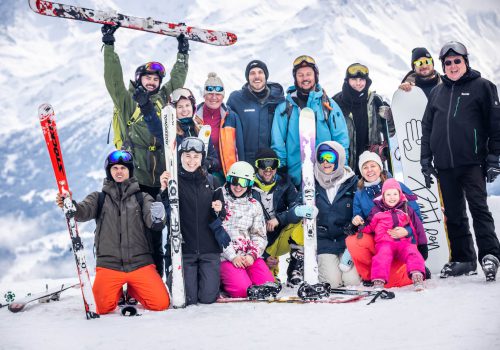 01.12-30.04.2022
ZIMA 2021/2022
(w przygotowaniu)
Stęsknieni za zimą!? Już przygotowujemy dla Was najlepszą ofertę na sezon zimowy 21/22!
Family trips on ski and snowboard
Snowee organizes skiing and snowboarding trips not only for friends but also for entire families. Our family ski and snowboard trips are characterized by a huge number of attractions for the youngest and their parents. Daily afternoon animations for children so that parents have some time for themselves. Group and individual ski and snowboard training for children of all ages. Snowee animators always organize games and activities for the whole family. Family trips on skis and snowboard with Snowee guarantee unforgettable winter holidays. Can you imagine a cooler way to spend your free time with the whole family than skiing and snowboarding? Movement, fresh air, lots of snow, sun and fun are family ski and snowboard trips with Snowee.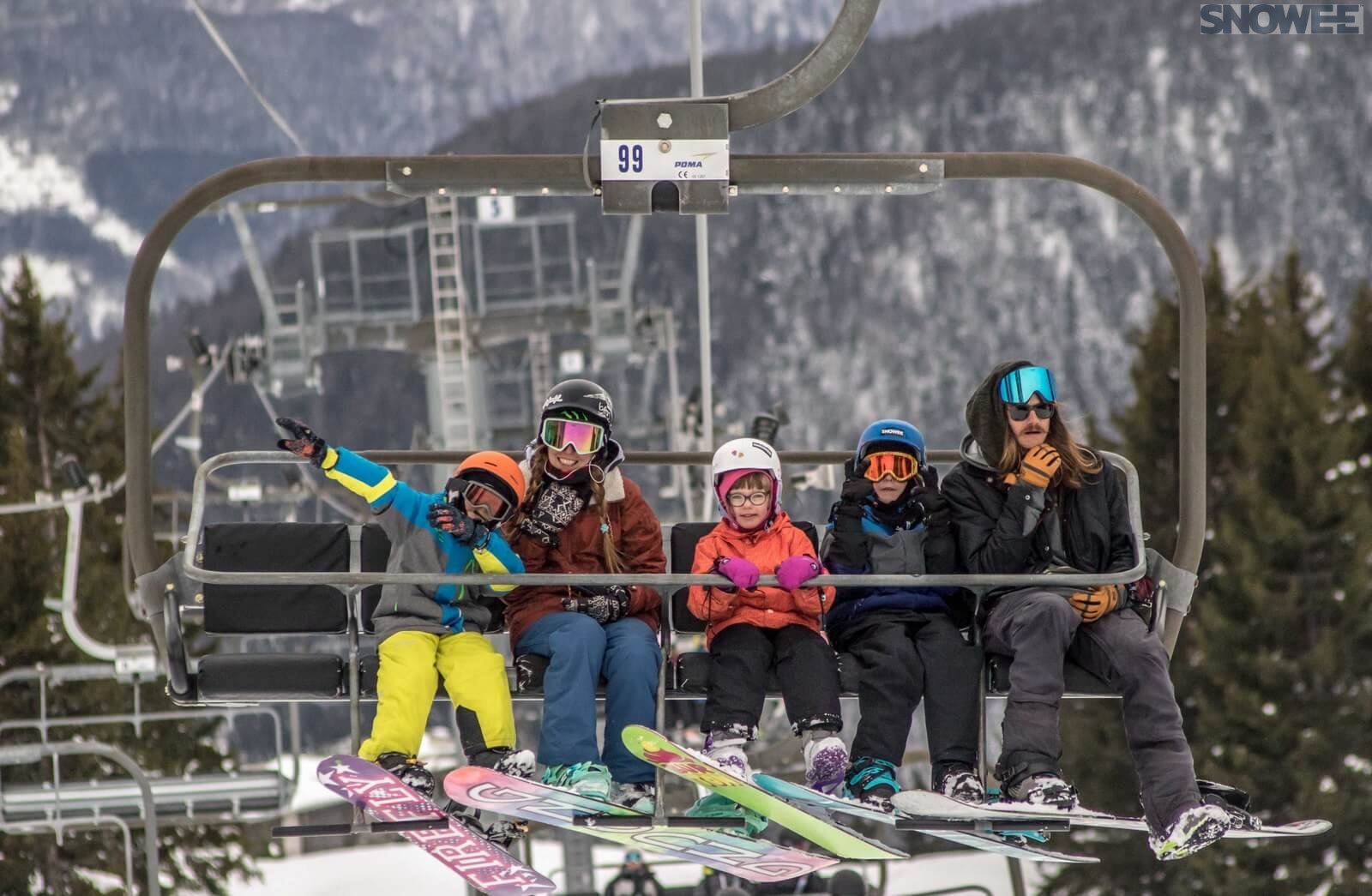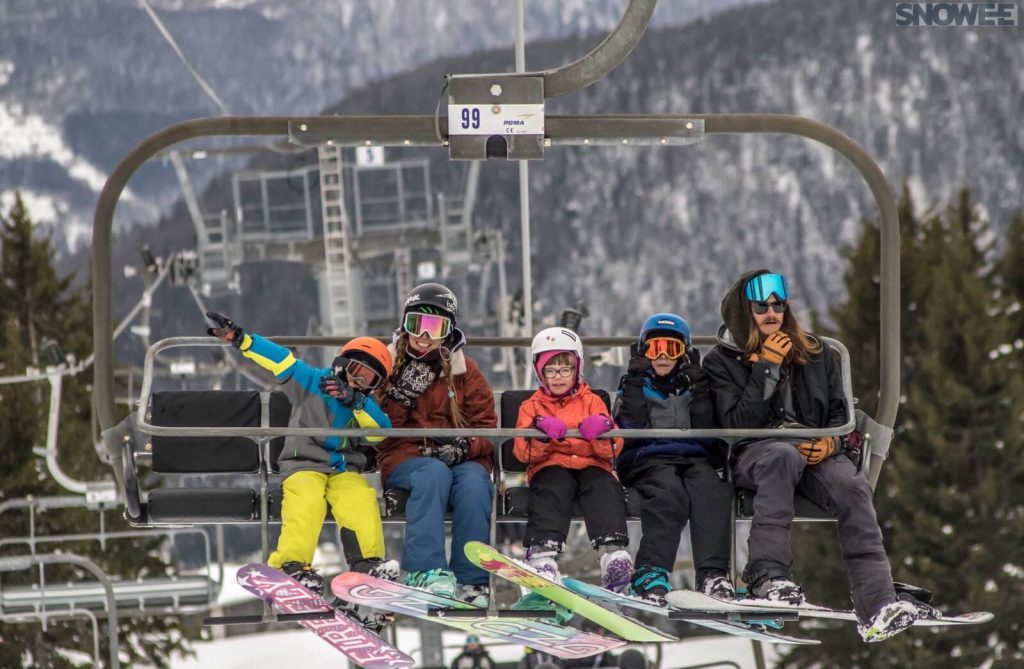 Family ski trips
The best plan for the holidays? Of course, family ski trips with Snowee. When booking family trips for skiing with the Snowee office, you don't have to worry about ski passes, accommodation, transport or attractions for children - everything is included in the price! Is this your first family trip to the Alps? You'll be coming back every year after your first family ski trip with Snowee. With Snowee you can choose whether you prefer a bus or your own journey and sometimes even a plane. You can buy ski training for children as well as adults with the best instructors in Polish. Family ski trips are something that Snowee does best. After a whole day on the slopes, there will be plenty of attractions prepared by Snowee animators. On Snowee family ski trips every afternoon there are animations for children and all day the whole family can take part in our games with games. Family ski trips to the Alps only with Snowee!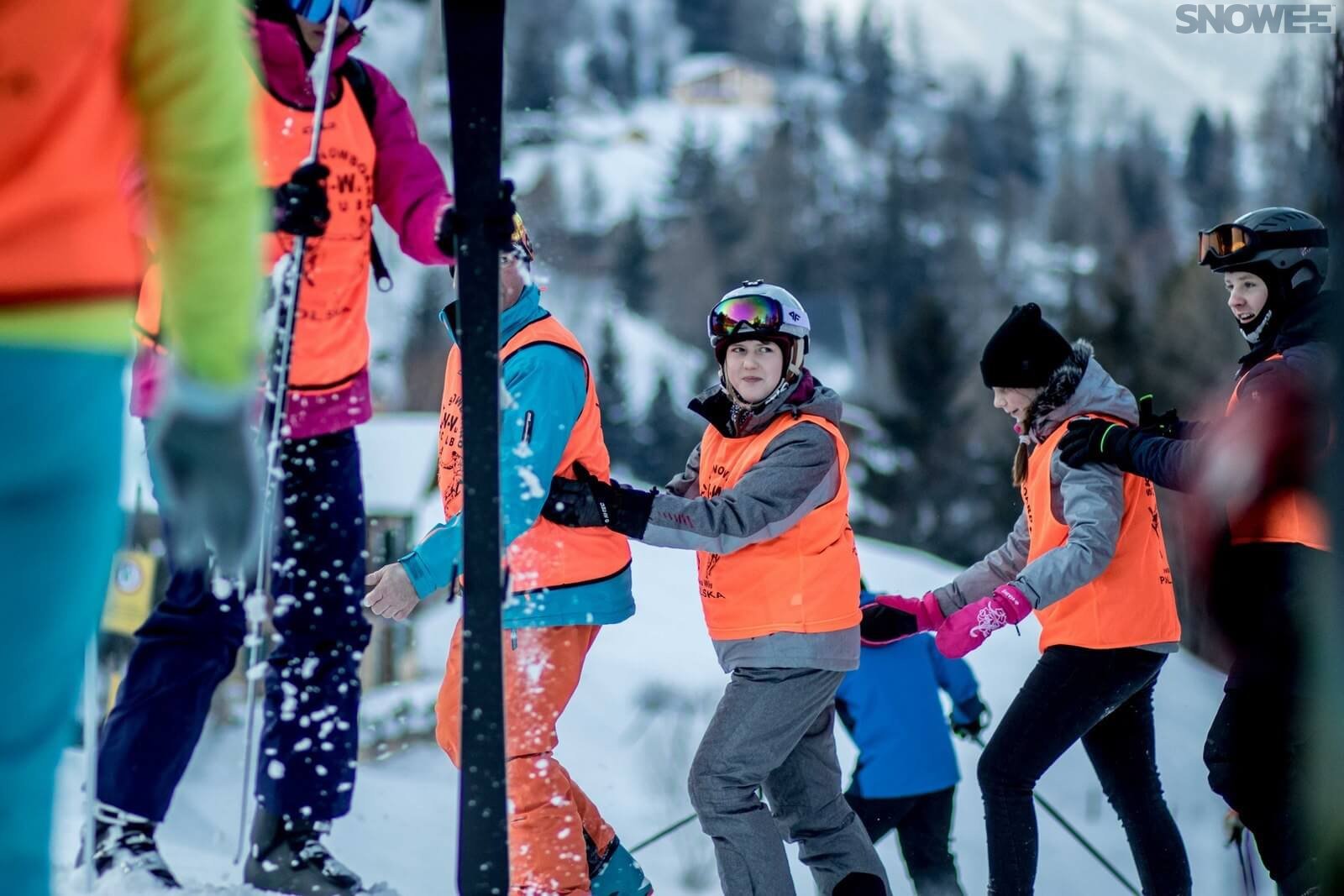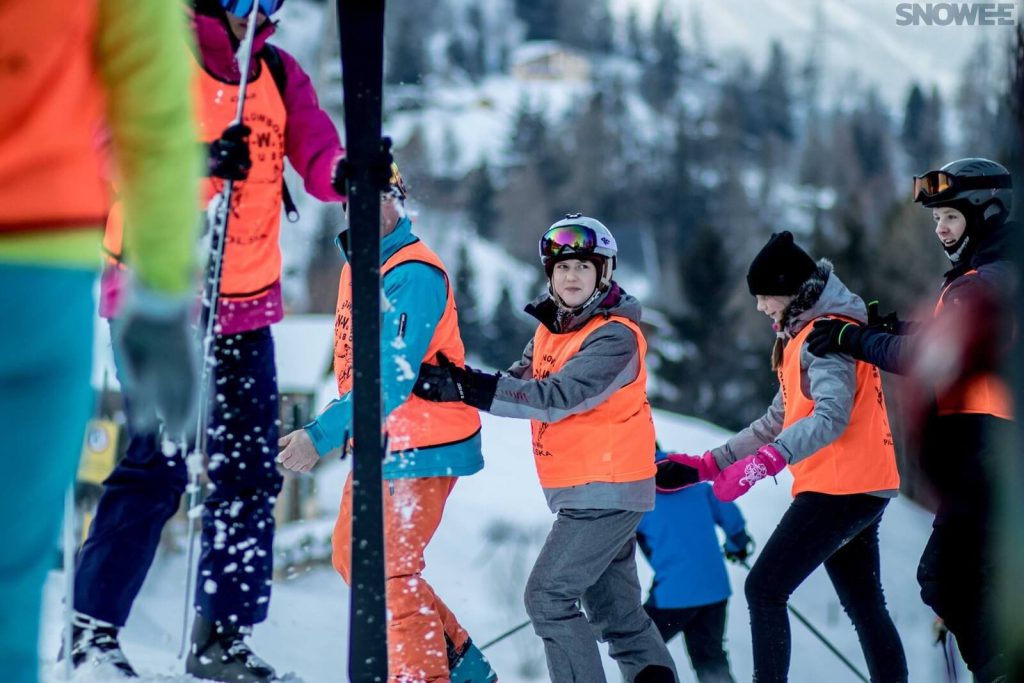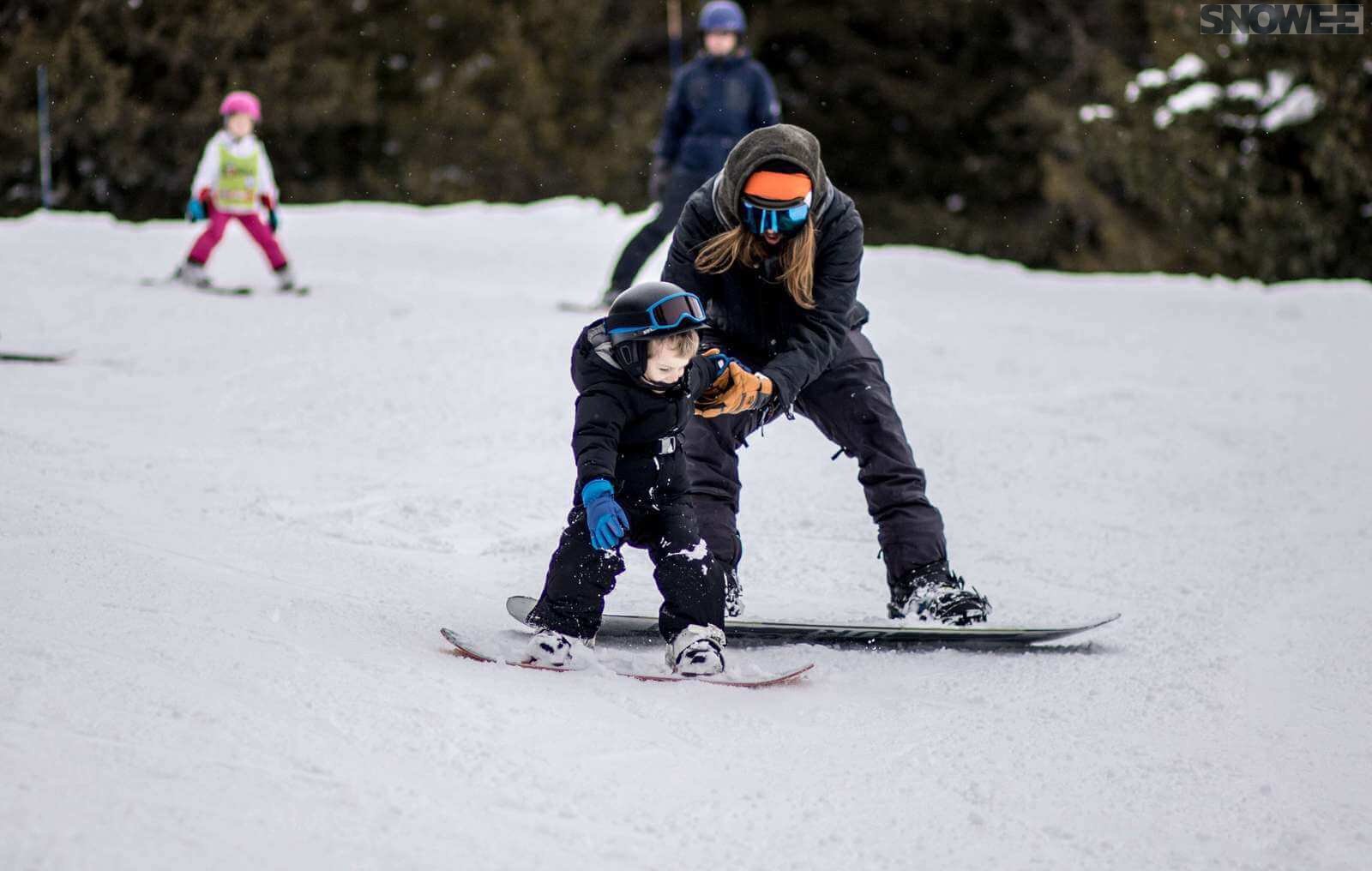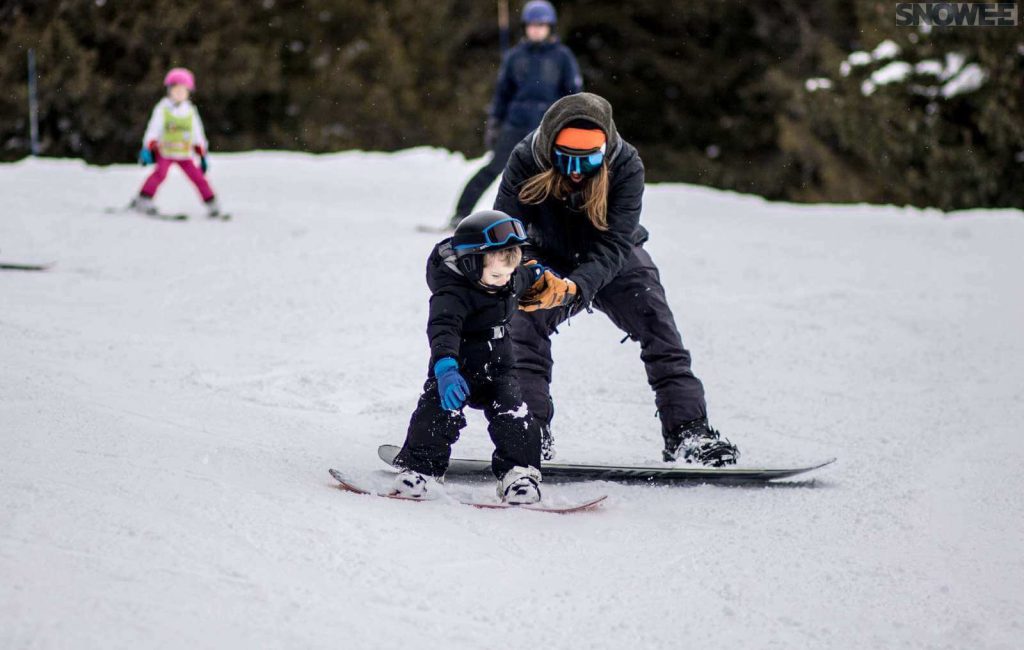 Family snowboarding trips
Are you planning a family snowboarding trip? Snowee is the best choice when it comes to family snowboarding trips. On family trips for snowboarding in the Alps with Snowee, there are so many attractions that no one in your family will find time to get bored! Snowee animators and instructors are the right people in the right place. Daily animations for children, games for the whole family, shared barbecues and getaways are not all you can find on Snowee family snowboard trips! Training at all levels, including on the snowpark or off the road with Polish instructors. Family snowboarding is about having fun and with SNOWEE it is guaranteed.
Family ski and snowboard trips in the Alps
Family skiing and snowboarding in the Alps is something that Snowee does best. We will take your whole family in the Alps to France, Switzerland, Italy or Austria, where you will spend the holidays of your life! Family skiing and snowboarding trips in the Alps with Snowee are fun, trainings for the whole family, lots of games and other attractions. If you are seasoned skiers or snowboarders, choose La Tzoumaz in Switzerland. High-class apartments with a swimming pool next to the gondola, included in the price of one of the best resorts in Europe - Verbier with the possibility of extending to 4 valleys. In La Tzoumaz there is also the possibility of buying food, and for families with small children opposite the residence there is a kindergarten, where you can leave your children for a few hours. Family trips for skiing and snowboarding in the Alps for comfortable are definitely Italy and our pearl of South Tyrol 3 Zinnen. Hotel with boarding close to the lifts, lots of additional attractions for whole families such as reindeer feeding or sleigh rides. Above all, however, a short travel time from Poland. For those who are not afraid of long journeys or those who choose a plane, we offer a wide range of wonderful, iconic French resorts such as Les Deux Apes, Alpe d'Huez, Val Thorens or Vars-Risoul.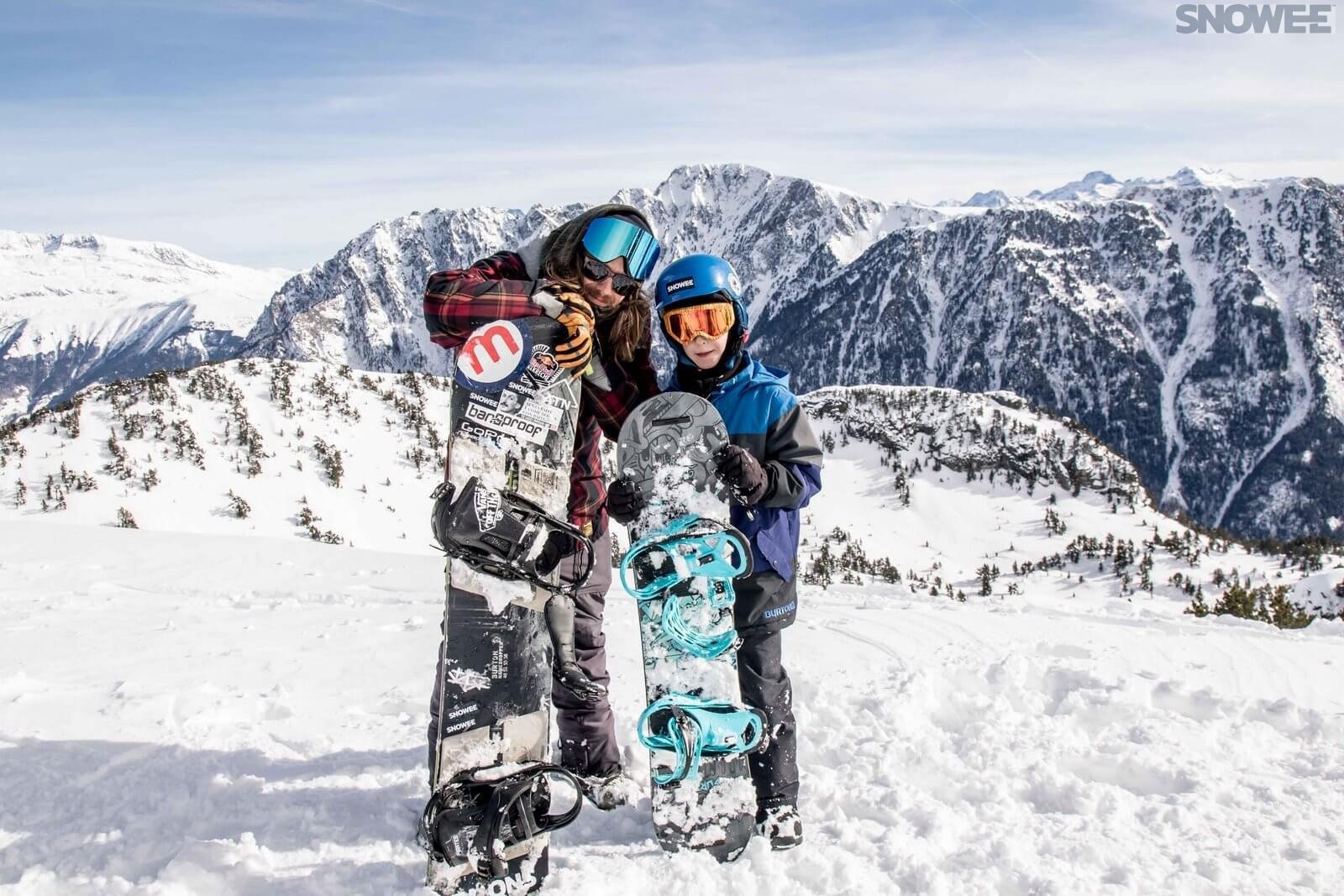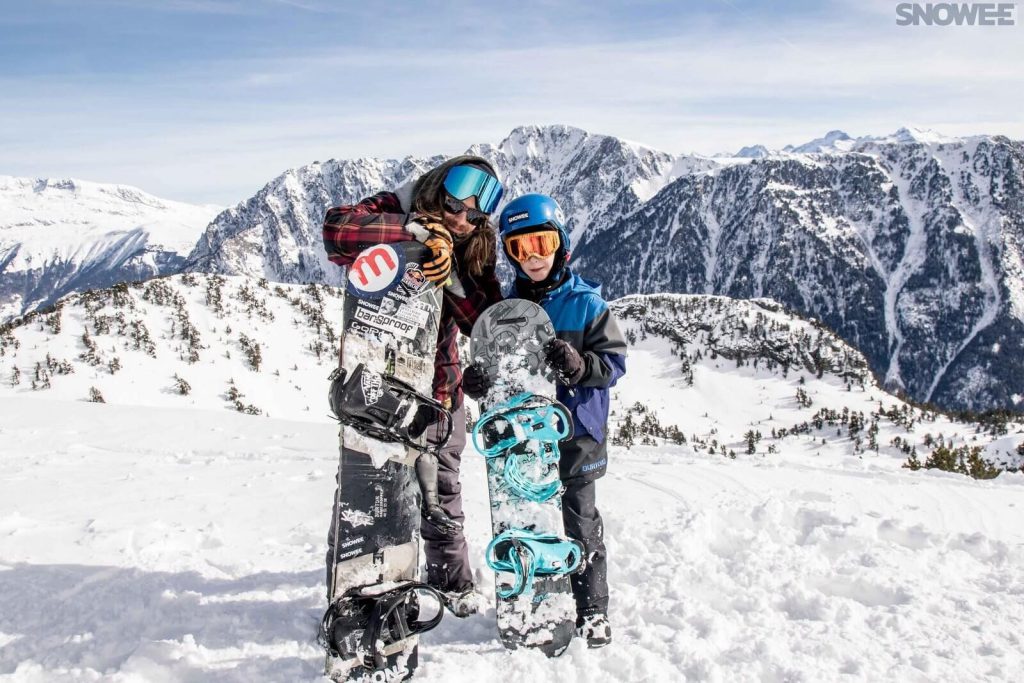 Family ski and snowboard trips
Why a family ski and snowboard trip?
Have you always dreamed of infecting your whole family with winter love? And even if you don't, you probably know that those who love winter are happier? 😉 What is more fun you can do during the winter holidays when the children are off? Taking your family for skiing and snowboarding in the Alps you give them a large dose of movement, laughter and fun. It doesn't matter if none of you have ever practiced winter sports. We have great instructors teaching both adults and children of all levels. You can choose accommodation in a hotel or in alpine apartments. On some family trips for skiing and snowboarding in the Alps you have options with food, but we also have options where you can reduce costs and cook yourself. After the slope, lots of attractions organized by Snowee czeka await you and your children
What attractions are provided for a family ski and snowboard trip?
The team of animators on our family trips makes sure that people of all ages are not bored 🙂 During the day on the slope we organize games, competitions and attractions for the whole family such as: orienteering, volleyball, barbecue, etc. You will always be informed via SMS what and where is going on. In the afternoon and evening there are daily animations for children, where the youngest can integrate and parents find a moment for themselves. In the evenings, attractions for the slightly older, such as stalking, board games or yoga or stretching. Each of the resorts in which we organize our family trips has its own unique attractions, e.g. 3 Zinnen - reindeer feeding, Les 2 Alpes - ice cave and ice glider, La Tzoumaz - snowshoeing and toboggan run.
What to do with your family in the Alps?
Of course, ride 🙂 But the Alps offer a lot of other attractions, ranging from alternative means of transport such as sleds, scooters or snowshoes. In most resorts there are also water attractions, aquaparks, swimming pools or thermal baths, often also toboggan runs and ice rinks. Each of the resorts in which we organize our family trips has its own unique attractions.
When is the best time to go on a family ski and snowboarding trip?
When choosing the date of the holiday, three criteria always count for us: time (when we have or we can have free time); price and weather.
Most families have holidays during the holidays, but unfortunately the holidays in the Alpine countries fall out similarly. Especially February is here a month where prices go up, so if we have the opportunity let's choose January. Similarly, with Christmas and New Year's Eve these are the most expensive dates because all of Europe is free at this time, in addition there are plenty of people everywhere and the slopes are full and the snow guarantee only in a few Alpine resorts. In contrast, Easter Holidays are a completely different pair of wellies. Within this period you can often find very nice offers at good prices, you just need to know where the snow guarantee is, especially if Easter falls in the second half of April.
Is the Alps a good direction for a family ski and snowboard trip?
The Alps are a great direction for a winter trip with family. After all, it is supposed to be pleasure and fun, not irritation, that we stand more in the queue for the lift than we go down. 😉 There are many alpine resorts that offer a lot of attractions for entire families, including their non-traveling members. All resorts in our offer have varied routes, so they will satisfy both experienced skiers and snowboarders as well as those taking their first steps. You can plan a budget trip or go crazy, but if you are skiing or boarding then only in the Alps!