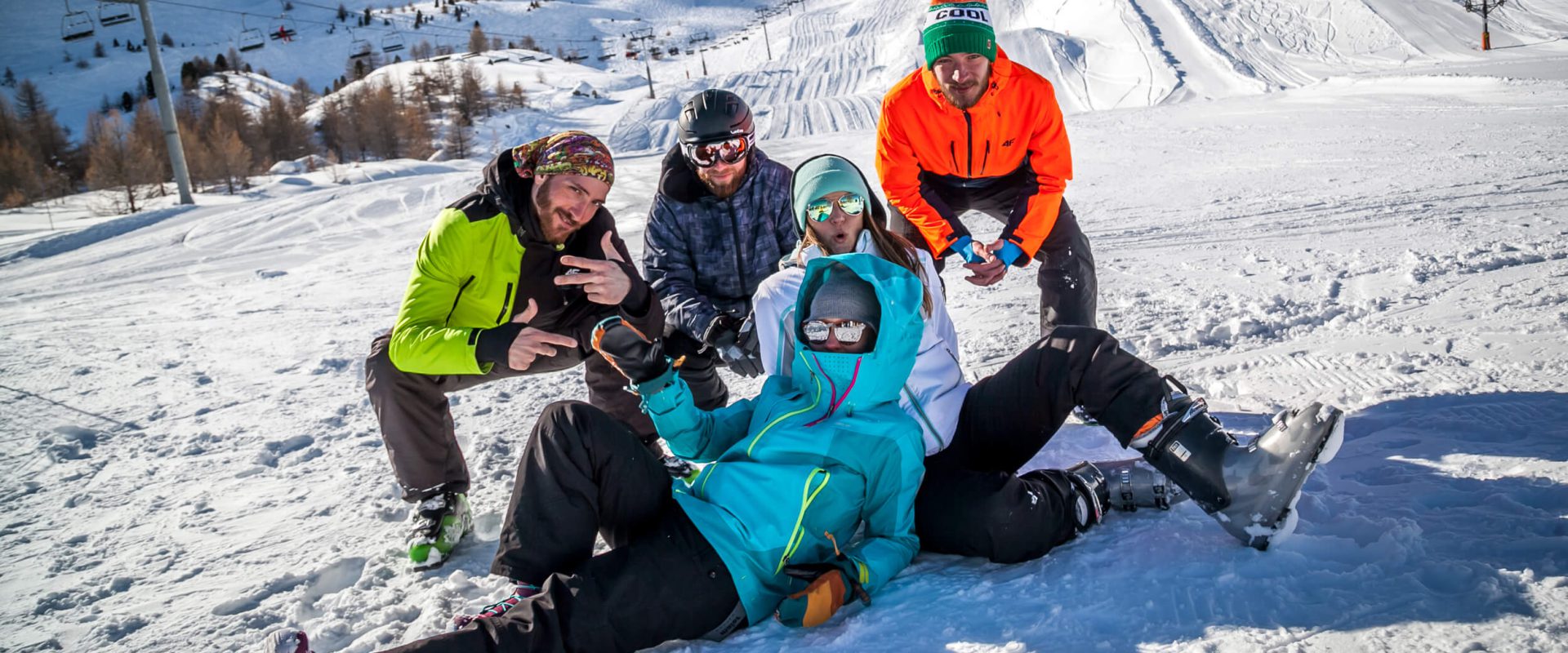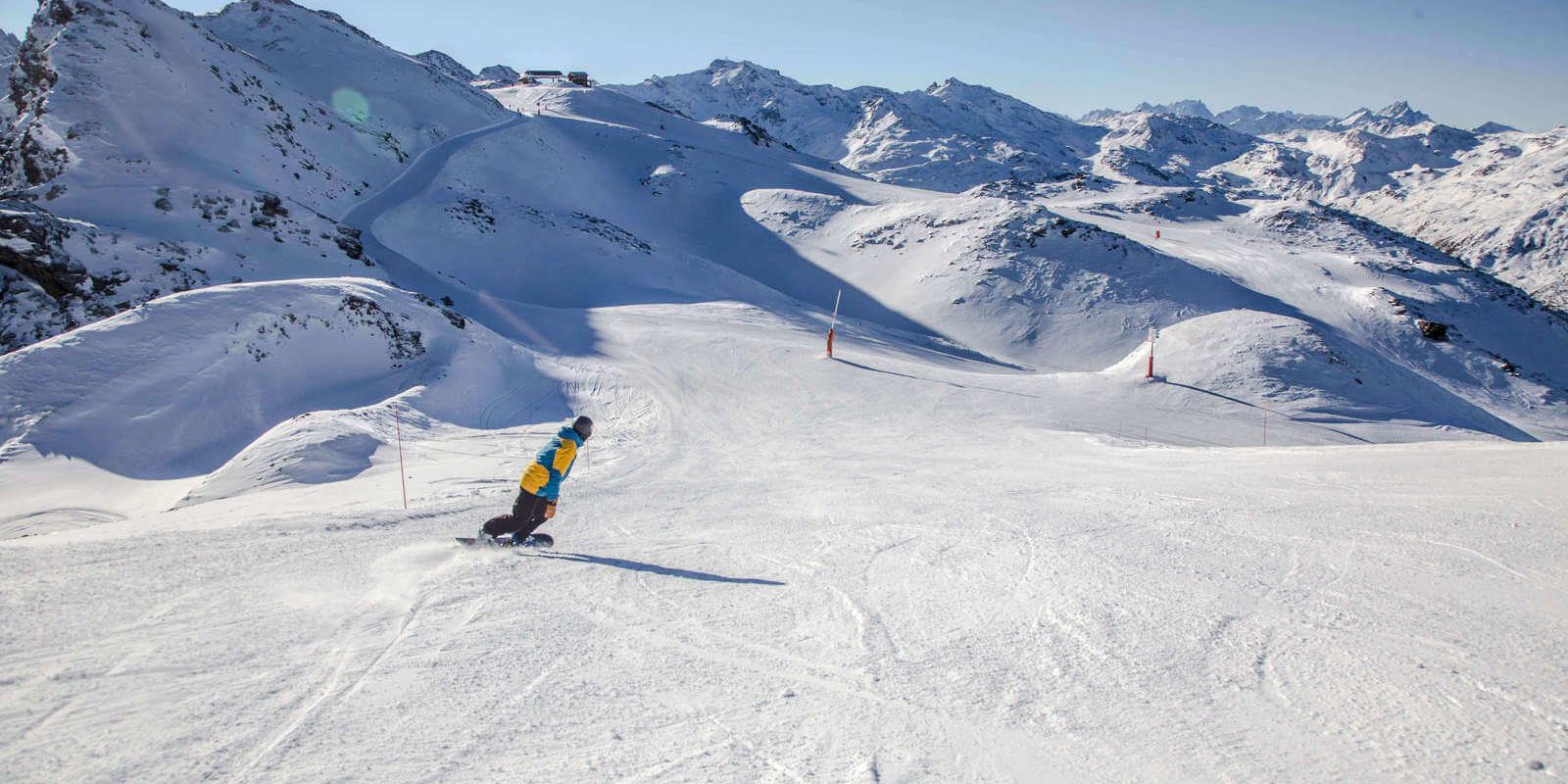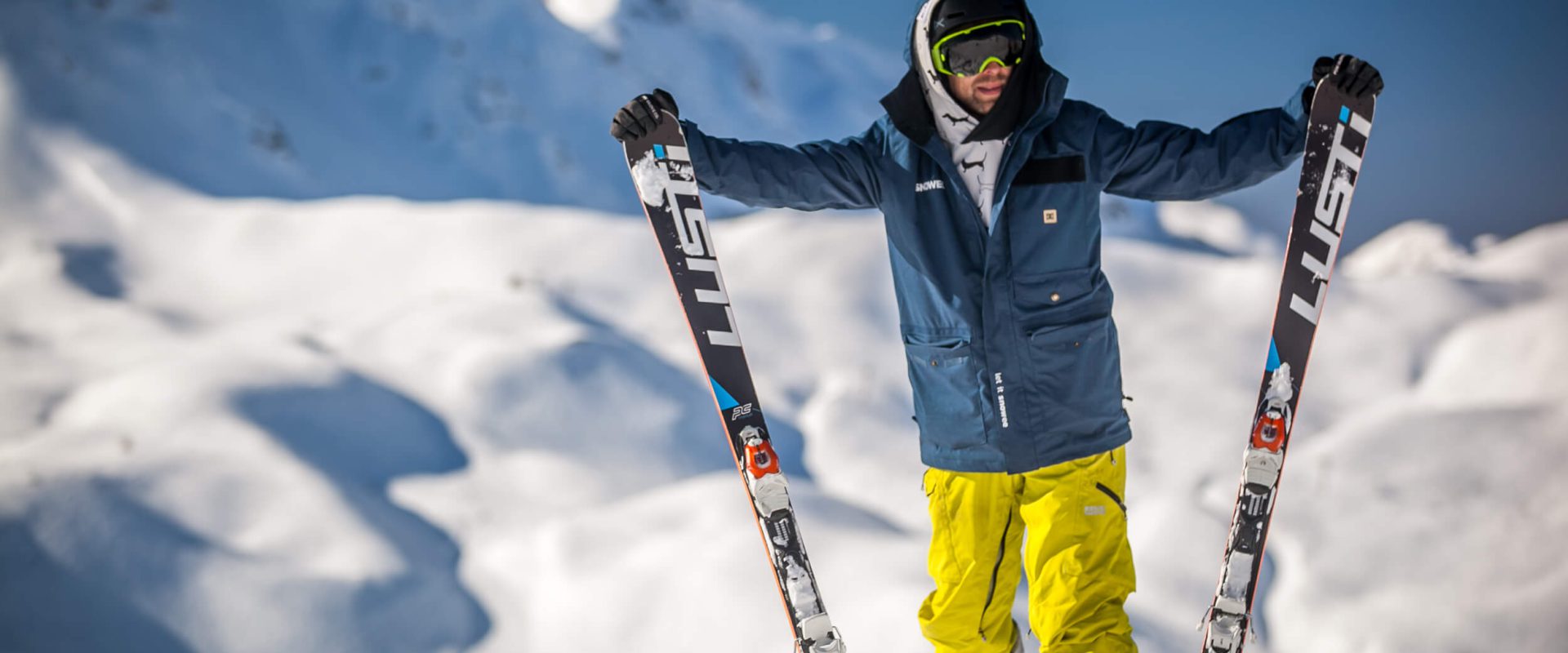 Vars-Risoul
(Bang!)


included

-250

info @

-500
Vars is a climatic town in the southern Alps. Thanks to the proximity of the sea, there are more days with snowfall here, and forests grow up to 2,500 meters above sea level. Vars-Risoul is 180 km of well-prepared and practically empty routes, good conditions for freeride & as many as 6 snow parks!
The price includes:
✔ 6-day Vars-Risoul skipass covering 180 km of slopes
✔ accommodation (7 nights) in two different standards (more in the ACCOMMODATION tab)
✔ travel by a comfortable coach (more in the TRANSPORT tab)
✔ pillowcases for bedding and towels
✔ basic final cleaning (not including kitchen cleaning and garbage disposal)
✔ Wi-Fi (in common areas)
✔ swimming pool (only in comfort accommodation)
✔ care of our guides
✔ SMS during trips, thanks to which you will not miss anything
✔ special SNOWEE discounts on site, to make it a little cheaper
✔ selected SNOWEE attractions (check more in the ATTRACTIONS tab)!
The price does not include:
- compulsory SKI & SNB insurance at PLN 49 (automatically added to the reservation) KL and salvage: PLN 50,000, accident insurance: PLN 15,000, luggage PLN 1,000
- meals, but the apartment has a kitchen 🙂
- returnable deposit for the apartment: 50 € per person (returned after cleaning the apartment)
- climate and registration fee: 15 € per person
- mandatory fee for the preparation of the apartment: 10 € per person
- additional final cleaning: 50-100 € / apartment (you can clean yourself without costs)
- obligatory contribution to the Tourist Guarantee Fund: 10 PLN
Additional options:
- SKI or SNB group training 12 hours: 350 PLN
- SNB PREMIUM group training 18 hours: 500 PLN
- travel cancellation insurance (can only be bought when booking the trip): 200 PLN
- additional COMFORT insurance - medical expenses and rescue sums extension up to 80,000 PLN, accident insurance sums extension up to 30,000 PLN and additional liability insurance for 80,000 PLN at the price of 69 PLN
- additional EXTREME insurance - valid outside of designated pistes (FREERIDE) and while riding in SNOWPARK (FREESTYLE): 79 PLN
- additional PREMIUM Insurance (COMFORT + EXTREME): 99 PLN
- optional SNOWEE attractions (check more in the ATTRACTIONS tab)!
People without subscription: -500 PLN
Contact us regarding the abovementioned discounts.
Terms of payment:
- advance payment of PLN 400 payable within 48 hours of signing up for the trip,
- the rest of the amount is payable up to 30 days before departure
RESORT
Vars is a cozy winter sports center located in the French department of the High Alps at an altitude of 1750 m above sea level. On the one hand, beginners feel great here & #8211; the resort offers many long, really easy and picturesque routes. On the other hand, there are as many as 6 snow parks, difficult routes and good conditions for freeride & #8217; u & #8211; e.g. easily accessible wall Pic de Chabrieres.
When writing about Vars, one should not forget about Risoul, located at an altitude of 1850 m above sea level. Both resorts combine not only the lifts and a shared pass, but also the term Domaine de la Foret Blanche (white forest area). Due to the incoming masses of moist and warm air from the Mediterranean, snowfall can be enormous, and forests grow to a height of 2500 m above sea level!
These factors affect the very long persistence of large layers of snow, and the season lasts here until the last days of April. Together, both stations form an area covering 180 km of routes of varying difficulty. Interestingly, the slopes in Vars have southern exposure, so they are famous for the sun (it shines here 300 days a year!). In turn, Risoul has northern exposure, thanks to which fresh snow stays here longer after precipitation.
Life in Vars is calm, but full of charming restaurants and small bars. It's very French here 😉
KM OF PISTES
Length of ski runs Vars & #8211; Risoul: 185 km
- easy routes 105 km
- medium routes 70 km
- difficult routes 10 km
ACCOMMODATION
On this trip we offer two standards of accommodation 3 * standard and 4 * comfort
Standard 3 * accommodation:
Residence 3 * is located about 100m from the lifts.
Apartments for 6 persons standard (40-45m²) included in the price
Accommodation comfort 4 *:
Residence 4 * is located approx. 50m from the lifts.
Comfort 4-person apartments (approx. 32m²) +100 PLN / person (NO PLACES)
Comfort 6-person apartments (approx. 46m²) +100 PLN / person (NO PLACES)
Guarantee of accommodation in the bedroom +100 PLN / person (NOTE! The bedrooms can have one double, two single beds or a bunk bed)
RESERVATIONS!
If you want to have a guarantee of accommodation in an apartment of a given size, it is possible only with an email confirmation to: rezerwacje@snowee.pl
ATTENTION !!! The following photos are examples and do not constitute an offer!
We'll take you to Briancon, a picturesque village at the foot of the Alps or to the fortress Mont-Dauphin inscribed on the UNESCO World Heritage List (provided that a group gathers). The trip price is around 10 €.
You can take the Chabrieres route, on which Jędrzej Dobrowolski set the Polish record for the downhill speed (244.233 km / h), and Simone Origone the world record.
Many other attractions from SNOWEEthat your trip to the Alps would be even more cool. Party on the slopes? Regional dinner? We always have something extra up our sleeve. You will know the details before departure.
TRANSPORT
We provide highest class coaches with WC and AIR CONDITIONING. For your convenience, each of our coaches has more legroom.
Coaches leave without additional payment from cities:
Warsaw
Katowice
Wroclaw
Poznan
Opole
Boat
Possible transfer from the cities for an extra charge:
Krakow + PLN 50
Szczecin + PLN 100
Gdansk + PLN 100
It is also possible to get on the bus route (e.g. in Germany) - more info. on our hotline.
If we do not collect enough participants to leave the specific city, commuting to the meeting point could be arranged via internal transport. This transport (access to) can be made by public transport, bus or coach, other than the final transport.
The exact departure times of coaches from particular cities will be available in the booking panel 4 days before departure.
In the event of coach delays, you will be notified by SMS or telephone.
The seats in the coaches are numbered, so your team will definitely sit together! 🙂
LUGGAGE
Due to your comfort and safety, we have baggage allowances.
You can take with you:
- hand luggage: 5kg
- main luggage: 20kg (soft bag preferred)
- one set of equipment (skis / board + poles + boots);
Skis and boards can be packed in covers.
For snowboard equipment, it is best to unscrew the bindings and fasten them together with shoes in a separate bag. You will be sure that they will not break 😉
If you take a large cover (quiver), the sum of its weight together with your bag may not exceed 35kg.
You can increase the main luggage to 30kg (XL luggage) for the price of 100 PLN.
You can buy additional luggage at the price 200 PLN (20kg bag).
You can buy additional equipment for the price of 120 PLN (skiing or snowboarding).
PLANE
We recommend the easyJet connection:
SXF - MRS - SXF
11 & #8211; January 18
You can book the transfer from Marseille to Vars on the ZOU website
You can send equipment and main luggage by coach for an additional fee 🙂
You do not feel like it? We will arrange everything for you 🙂 Write to info@snowee.pl 
SELF TRANSPORT
If you chose the option with self transport you pay PLN 250 less!
You will receive the exact address of the residence 4 days before departure.
PARKING
Free parking is available in front of the residence. It is also possible to book an indoor car park at a price of approx. 50 EUR / week. Prior booking required.