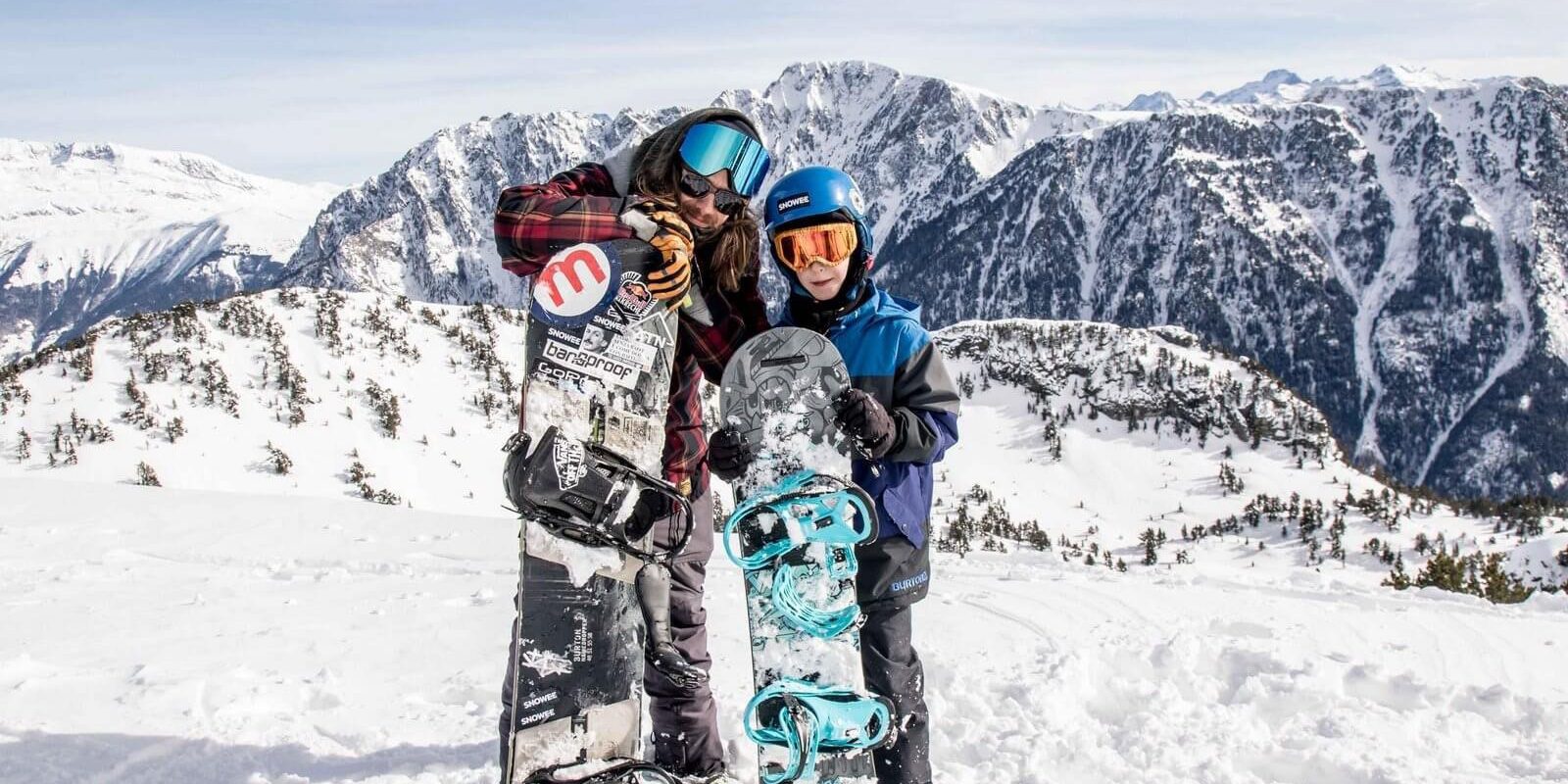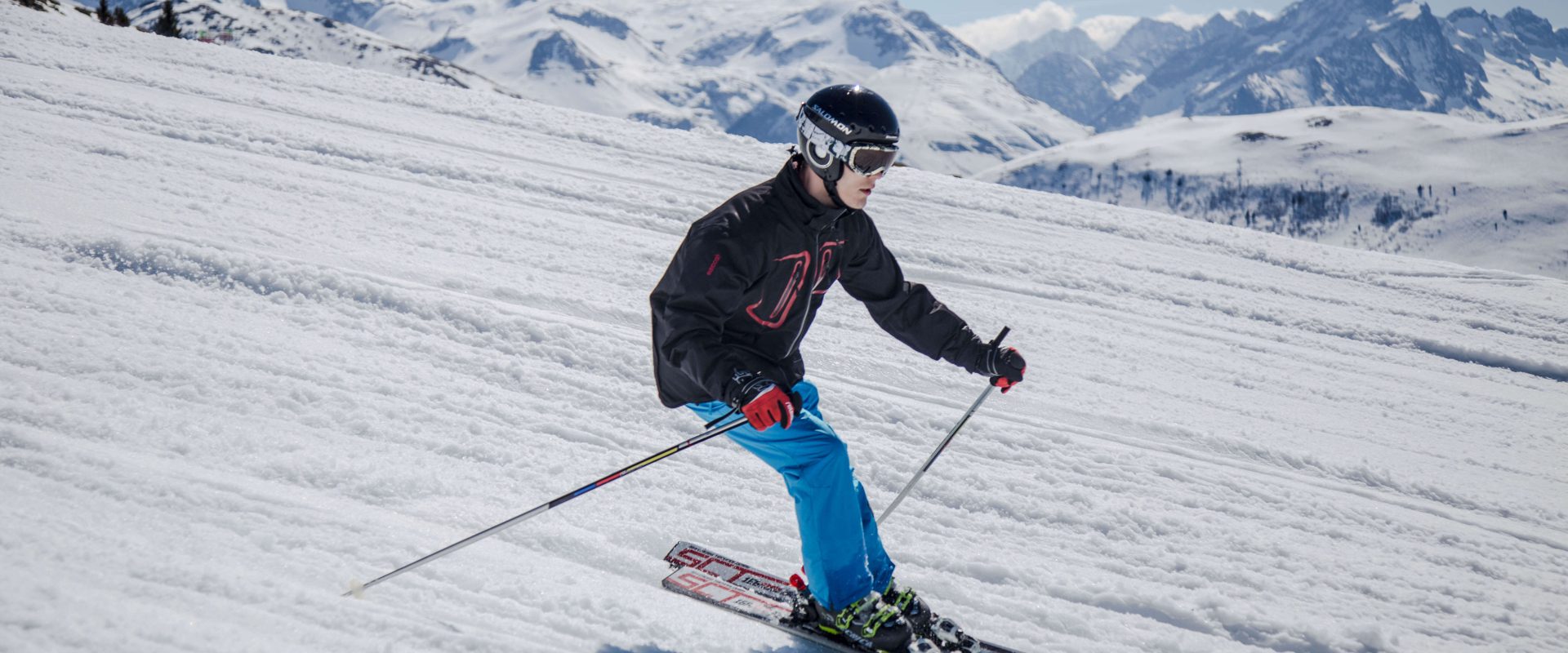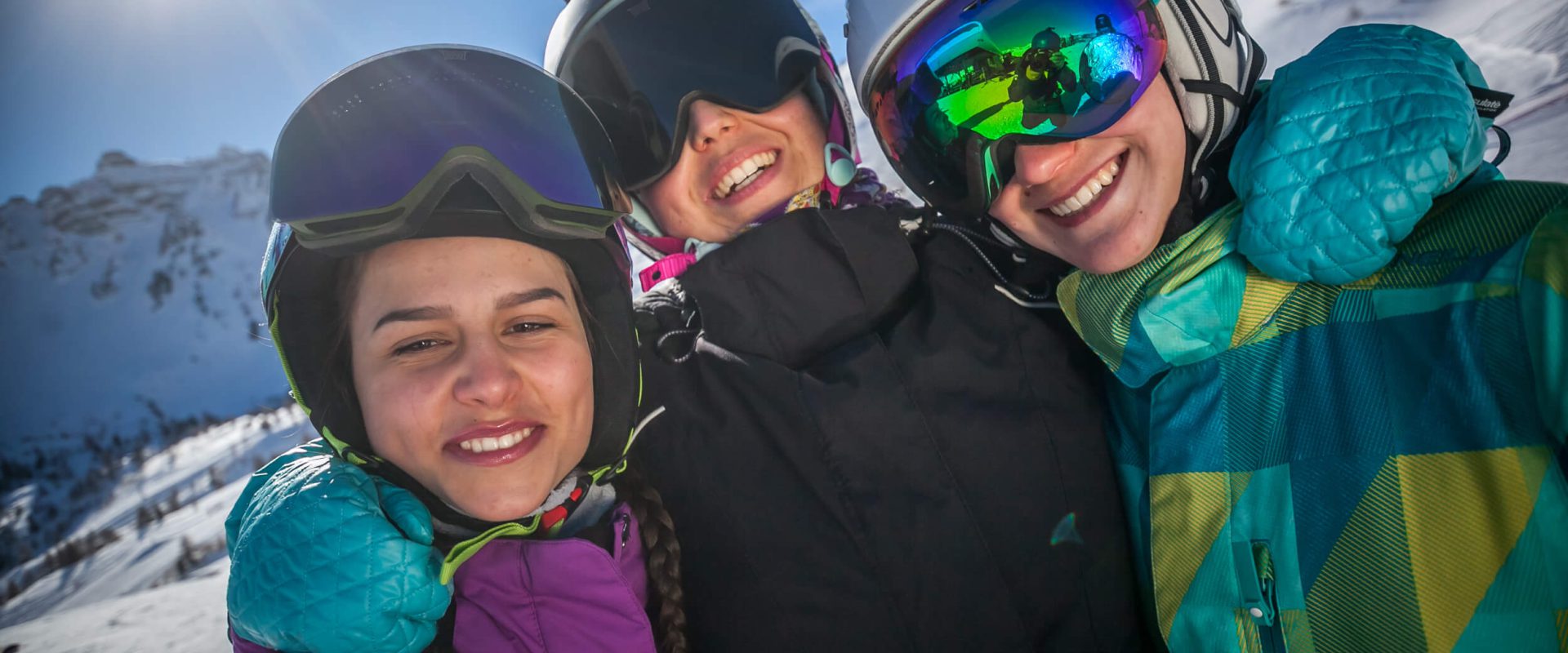 Language camp!!!
Dobbiaco (3 Zinnen)
(Sports and language camp)


included

-200

info @
Obóz dla dzieci i młodzieży w wieku 12-18 lat. Nauka jazdy na nartach lub snowboardzie połączona z nauką języka angielskiego. Oprócz tego mnóstwo dodatkowych atrakcji! Brzmi jak idealny plan na ferie? 🙂
The price includes:
✔ 6-day ski pass 3 Zinnen covering 110 km of slopes
✔ accommodation (7 nights) in a 3 * hotel (more in the ACCOMMODATION tab)
✔ half board (breakfast and dinner)
✔ travel by a comfortable coach (more in the TRANSPORT tab)
✔ szkolenie grupowe w języku ang. (SKI lub SNB) 12h szkolenia + opieka na stoku przez resztę dnia
✔ popołudniowe lekcje angielskiego (2 godziny dziennie; więcej w zakładce ATRAKCJE)
✔ pillowcases for bedding and towels
✔ final cleaning
✔ WI & #8211; FI in common areas
✔ opiekę wychowawców
✔ SMS during trips, thanks to which you will not miss anything
✔ special SNOWEE discounts on site, to make it a little cheaper
✔ selected SNOWEE attractions (check more in the ATTRACTIONS tab)!
The price does not include:
- compulsory SKI & SNB insurance at PLN 49 (automatically added to the reservation) KL and salvage: PLN 50,000, accident insurance: PLN 15,000, luggage PLN 1,000
- climate and registration fee: 15 € per stay per person over 16 years old
- obligatory contribution to the Tourist Guarantee Fund: 10 PLN
Additional options:
- travel cancellation insurance (can only be bought when booking the trip): 200 PLN
- additional COMFORT insurance - medical expenses and rescue sums extension up to 80,000 PLN, accident insurance sums extension up to 30,000 PLN and additional liability insurance for 80,000 PLN at the price of 69 PLN
- additional EXTREME insurance - valid outside of designated pistes (FREERIDE) and while riding in SNOWPARK (FREESTYLE): 79 PLN
- additional PREMIUM Insurance (COMFORT + EXTREME): 99 PLN
- optional SNOWEE attractions (check more in the ATTRACTIONS tab)!
UWAGA!!!
Młodzież urodzona przed 30/11/2003: +350 PLN
Młodzież urodzona po 31/01/2008: -250 PLN
Terms of payment:
- advance payment of PLN 400 payable within 48 hours of signing up for the trip,
- the rest of the amount is payable up to 30 days before departure
Three tops or Drei Zinnen is a mountain massif located in the Italian Dolomites consisting of three main peaks and five towns: Sesto, San Candido, Dobbiaco, Villabassa and Padola being the accommodation base for visiting tourists. In their vicinity extends the beautiful Tre Cime landscape park inscribed on the UNESCO World Heritage List.
For skiers and snowboarders, the constantly developing 3 Zinnen offers winter sports areas formed in an area of up to five connected mountains, including Monte Elmo, Stiergarten, Corda Rossa, Passo Monte Croce and Dolomiti del Comelico.
These five mountains together provide over 100 km of well-prepared trails for skiing or snowboarding. The resort stretches from 1131 m above sea level to 2200 m above sea level. A large part of the area is ideal for intermediate and beginners.
Number of routes:
Length of downhill runs: 110 km incl
Blue trails 30km
Red runs 55km
Black routes 25km
ACCOMMODATION
A 3 * cozy hotel located in Dobiacco. The nearest lift from the hotel is 900m. However, 50m from the hotel there is a free cable car station, which takes us to the main gondola station in 10 minutes. There is also a ski bus stop next to the hotel. All rooms have a flat-screen TV and wooden furniture. Guests have free access to WiFi and a ski storage room. Half board included (breakfasts and dinners). The hotel offers a delicious Italian and Tyrolean cuisine in veg.
Single rooms + 400 PLN
Double rooms
Triple rooms
4-person rooms
RESERVATIONS!
If you want to have a guarantee of accommodation in an apartment of a given size, it is possible only with an email confirmation to: rezerwacje@snowee.pl
ATTENTION !!! The following photos are examples and do not constitute an offer!
ZIMOWY OBÓZ SPORTOWO-JĘZYKOWY

Idea
Wyjazd w góry, w którym uczestnicy nie tylko mają zajęcia na śniegu, ale również dostają coś więcej: kurs językowy w nowoczesnej formie CLIL (Content and Language Intergrated Learning). CLIL to idea nauczania wybranych zagadnień w języku obcym. Kursant nie tylko rozwija swoje umiejętności językowe, ale poszerza swoją wiedzę w innych dziedzinach.

Cel
Nauka przez zabawę, zabawa poprzez naukę. Wybierając góry, chcemy połączyć aktywny wypoczynek z doskonaleniem kompetencji językowych oraz zdobywania nowych umiejętności.

Zajęcia
Podczas zimowych warsztatów uczestnicy będą utrwalali język angielski oraz wykorzystywali go w praktycznych sytuacjach życia codziennego. Bez podręczników, bez zadań domowych. Dodatkowo zależy nam, aby zajęcia nie przypominały zbytnio klasycznych lekcji angielskiego, dlatego będziemy uczyć jeździć na nartach i desce po angielsku, a w bloku zajęć popołudniowych przyrody, muzyki, plastyki również po angielsku oraz spróbujemy pokazać ciekawe sposoby spędzania czasu wolnego. Uczestnicy dowiedzą się nieco o kulturze krajów anglojęzycznych oraz rozwiną swoje umiejętności interpersonalne. Lekcje z techniki jazdy będą odbywać się w podgrupach o podobnym poziomie zaawansowania.

Godziny
Uczestnicy zimowiska, którzy przyjadą bez osób dorosłych mają zapewnioną całodobową opiekę naszej kadry. Program zakłada 6 godzin dziennie na stoku, z czego 2 godziny stanowią zajęcia z instruktorem jazdy na snowboardzie lub nartach. Aktywności popołudniowe to kolejne 2 godziny zajęć. Łącznie to 24 godziny zajęć prowadzonych w języku angielskim.

Kadra
Zajęcia prowadzi kadra posiadająca uprawnienia do nauczania jazdy na nartach i snowboardzie, biegle władająca językiem angielskim. Zajęcia popołudniowe prowadzi nauczyciel języka angielskiego – Przemysław Łazaronek.

Uczestnicy
Zapraszamy osoby w wieku 12-18 lat. Umiejętność jazdy na desce bądź nartach nie ma znaczenia. Zajęcia prowadzone będę w języku angielskim zatem podstawowa znajomość języka jest mile widziana.
Przykładowy program dnia:
Podbudka
Śniadanie
Wyjście na stok
Zajęcia z instruktorem
Przerwa
Jazda z opiekunem
Przerwa
Jazda z opiekunem
Zbiórka
Powrót do hotelu
Obiadokolacja
Zajęcia popołudniowe
Cisza nocna
POZOSTAŁE ATRAKCJE
"GIRO DELLE CIME" & #8211; Do you fancy a unique adventure? This amazing trip will allow you to see several peaks in the Dolomites - UNESCO World Heritage at one go - skiing or snowboarding! This is something that is really worth experiencing.
Reindeer Feeding & #8211; In 3 Zinnen lives the smallest Alpine reindeer herd, which is also the only herd in Italy 🙂 Every Thursday next to the upper station of the Rotwand cable car you can help feed these curly cuties <3 This is a great experience not only for children 🙂
Sledge & #8211; who among us does not love sledding 🙂 Crazy turns and a lot of laughter at all ages. In 3 Zinnen there are two toboggan runs with a length of 5 and 3 kilometers and sleds can be rented on site 🙂
Many other attractions from SNOWEEthat your trip to the Alps would be even more cool. Party on the slopes? Regional dinner? We always have something extra up our sleeve. You will know the details before departure.
TRANSPORT
We provide highest class coaches with WC and AIR CONDITIONING. For your convenience, each of our coaches has more legroom.
Coaches leave without additional payment from cities:
Warsaw
Katowice
Wroclaw
Poznan
Opole
Boat
Possible transfer from the cities for an extra charge:
Krakow + PLN 50
Szczecin + PLN 100
Gdansk + PLN 100
It is also possible to get on the bus route (e.g. in Germany) - more info. on our hotline.
If we do not collect enough participants to leave the specific city, commuting to the meeting point could be arranged via internal transport. This transport (access to) can be made by public transport, bus or coach, other than the final transport.
The exact departure times of coaches from particular cities will be available in the booking panel 4 days before departure.
In the event of coach delays, you will be notified by SMS or telephone.
The seats in the coaches are numbered, so your team will definitely sit together! 🙂
LUGGAGE
Due to your comfort and safety, we have baggage allowances.
You can take with you:
- hand luggage: 5kg
- main luggage: 20kg (soft bag preferred)
- one set of equipment (skis / board + poles + boots);
Skis and boards can be packed in covers.
For snowboard equipment, it is best to unscrew the bindings and fasten them together with shoes in a separate bag. You will be sure that they will not break 😉
If you take a large cover (quiver), the sum of its weight together with your bag may not exceed 35kg.
You can increase the main luggage to 30kg (XL luggage) for the price of 100 PLN.
You can buy additional luggage at the price 200 PLN (20kg bag).
You can buy additional equipment for the price of 120 PLN (skiing or snowboarding).
SELF TRANSPORT
If you chose the option with self transport you pay PLN 200 less!
You will receive the exact address of the residence 4 days before departure.
PARKING
Free parking in front of the hotel.