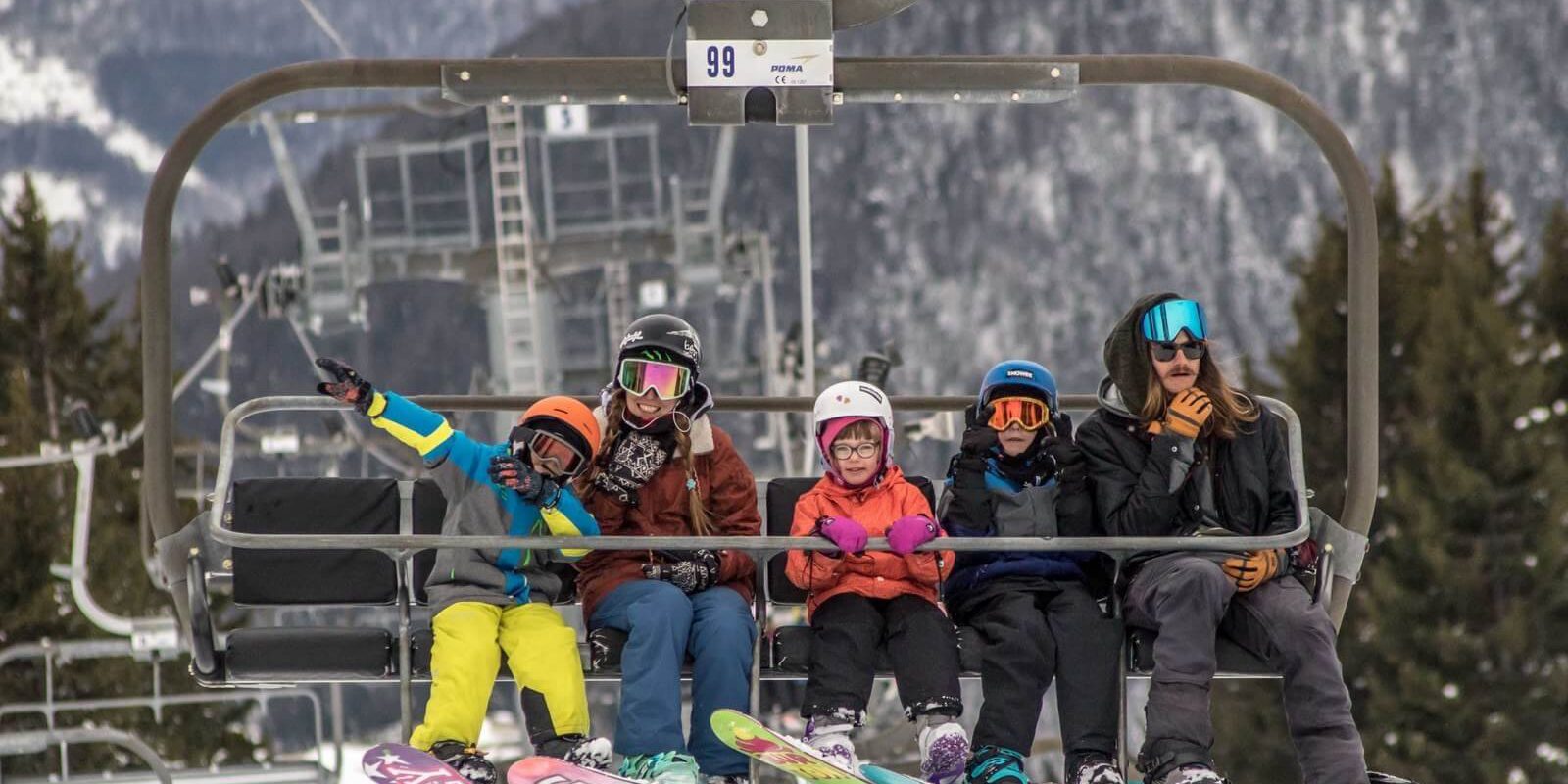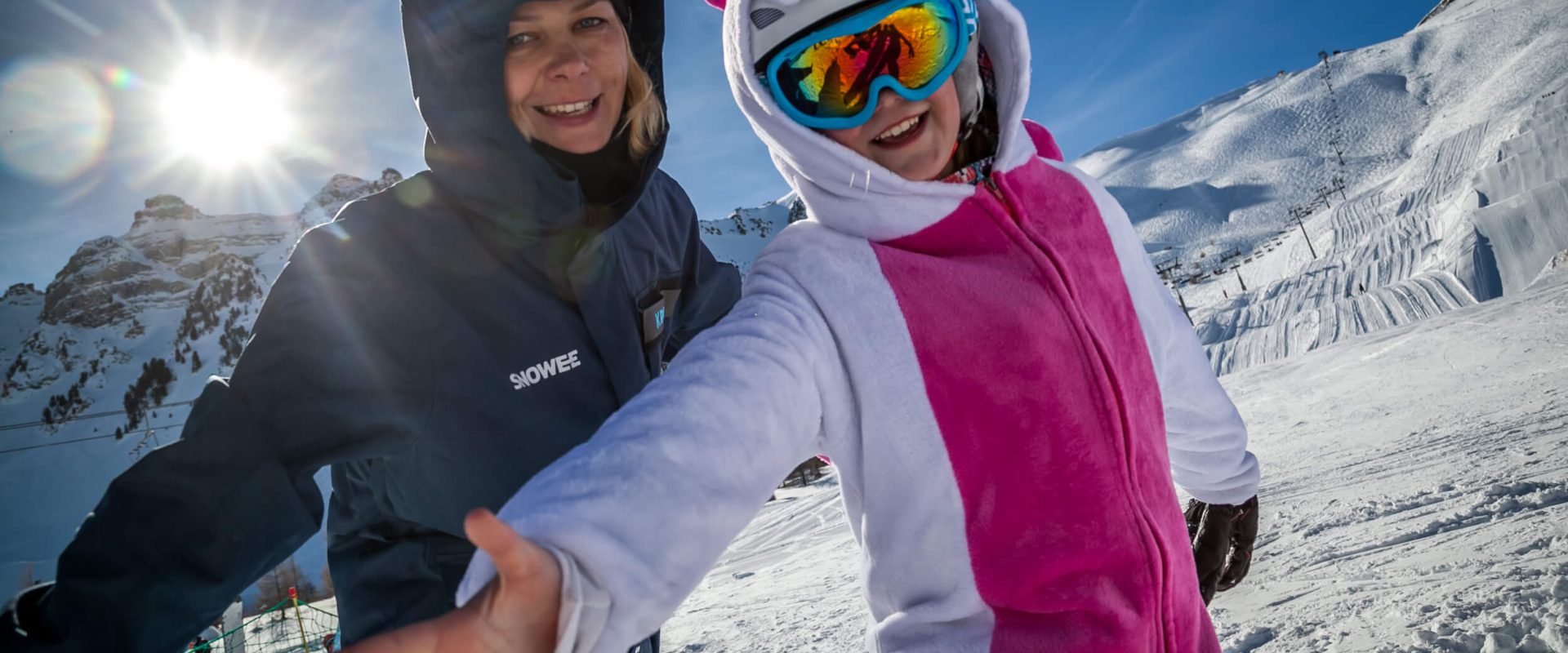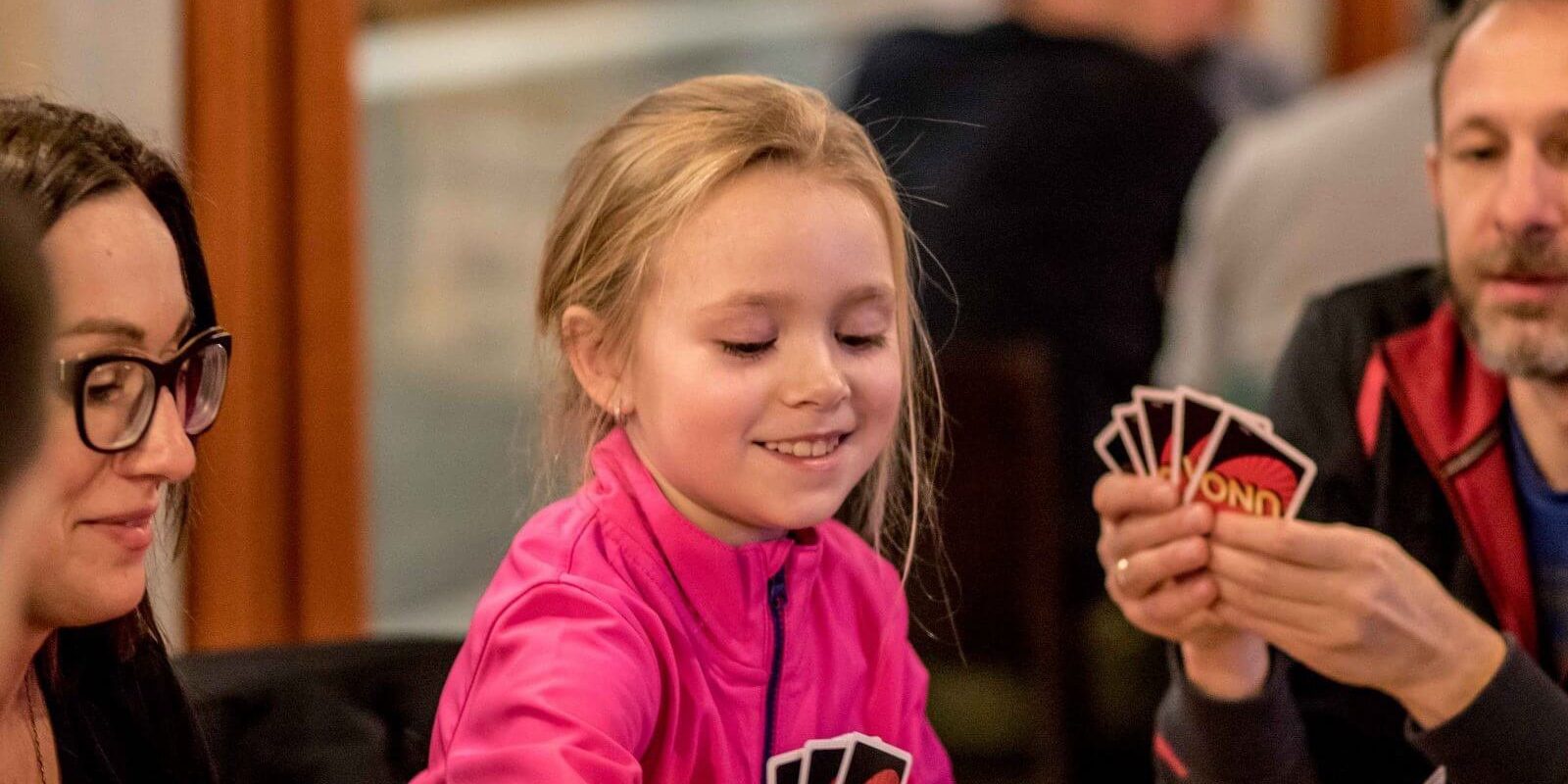 Les Deux Alpes
(Snow Oui Familia)


included

-250

info @

-500
Forget the sleepy Alpine towns that die after the lifts close. Les 2 Alpes is a cult resort in the French Alps, where children are not bored and adults stop being such adults. 225 km of slopes, the largest snow park in Europe, the world-famous La Grave freeride area, night life, and plenty of attractions prepared for children and families.
The price includes:
✔ 6-day Les Deux Alpes skipass including 225 km of slopes (also includes extension of the Ski-Pass to Grande Galax)
✔ accommodation (7 nights) in three different standards (more in the ACCOMMODATION tab)
✔ travel by a comfortable coach (more in the TRANSPORT tab)
✔ entries to the swimming pool and ice rink
✔ care of our guides
✔ SMS during trips, thanks to which you will not miss anything
✔ special SNOWEE discounts on site, to make it a little cheaper
✔ afternoon animations for children
✔ selected SNOWEE attractions (check more in the ATTRACTIONS tab)!
The price does not include:
- compulsory SKI & SNB insurance at PLN 49 (automatically added to the reservation) KL and salvage: PLN 50,000, accident insurance: PLN 15,000, luggage PLN 1,000
- meals, but the apartment has a kitchen 🙂
- returnable deposit for the apartment: 50 € per person (returned after cleaning the apartment)
- climate and registration fee: 15 € per person
- final cleaning: 50-150 € per apartment (you can clean yourself without costs)
- standard pillowcase for bedding in accommodation: 12/18 € (you can take your own)
- standard towel standard: 10 € (you can bring your own)
- returnable deposit for ski pass: 2 €
- obligatory contribution to the Tourist Guarantee Fund: 10 PLN
Additional options:
- SKI or SNB group training 12 hours: 350 PLN
– szkolenie grupowe KIDS (SKI lub SNB) 18 godzin: 500 zł
- travel cancellation insurance (can only be bought when booking the trip): PLN 200
- additional COMFORT insurance - medical expenses and rescue sums extension up to 80,000 PLN, accident insurance sums extension up to 30,000 PLN and additional liability insurance for 80,000 PLN at the price of 69 PLN
- additional EXTREME insurance - valid outside of designated pistes (FREERIDE) and while riding in SNOWPARK (FREESTYLE): 79 PLN
- additional PREMIUM Insurance (COMFORT + EXTREME): 99 PLN
- optional SNOWEE attractions (check more in the ATTRACTIONS tab)!
Discounts for children:
Children under 2 years of age : total cost PLN 299, in the case of own transport PLN 49
Dziecko (do 5 r.ż.): -500 PLN
People without subscription: -500 PLN
Contact us regarding the abovementioned discounts.
Terms of payment:
- advance payment of PLN 400 payable within 48 hours of signing up for the trip,
- the rest of the amount is payable up to 30 days before departure
L2A ma status kultowego! To jeden z najwyżej położonych resortów w Alpach, z najbardziej zagospodarowanym lodowcem, gdzie trasy (aż 225 km!) rozmieszczone są po obu stronach kurortu. Malownicze miasto z przejmującym widokiem na szczyt Roche de la Muzelle słynie z życia nocnego, urokliwych knajpek, barów, butików i kawiarni. Życie tu dzieje się przez całą dobę i nie pozwala na nudę.
KM OF PISTES
A large number of diverse routes (225 km), the largest snow park in the world, great apres ski and events on the slopes. The highest reaching point from which you can descend, measures up to 3568 meters above sea level, and up to 48 railways (as well as ratraki) will take you up.
Beginners will find themselves on numerous routes with green and blue markings (up to 62 threads), steep and long routes red and black are waiting for enthusiasts of challenges. The iconic place is La Grave, probably the most famous freeride spot in Europe, which is best to go with a guide.
A bonus here is a shared pass with Alpe d'Huez. By 2021, the two resorts will be connected by a gondola, creating the largest ski area in the world. For now, we'll take you there on a bus trip.
Length of ski runs: 225 km
- easy routes 46 km
- medium routes 163 km
- difficult routes 16 km
ACCOMMODATION

Na tym wyjeździe proponujemy dawa standardy zakwaterowania standard 3* oraz LUX 4*
Standard 3 * accommodation

3 * residence located near the very center of L2A, 150m to the nearest ski lift.
Standard 4-person apartments (approx. 27 sq m) included in the price
Apartamenty 6 osobowe standard (ok. 36m²) w cenie (WYPRZEDANE)
Accommodation 4 * lux

A 4 * residence with very spacious apartments, furnished in an Alpine style. Located in a quieter part of L2A, right next to the lift, ski bus stop next to the building.
Apartamenty 4 osobowe lux (40-50m²) +500 zł/osoba (WYPRZEDANE)
Apartamenty 6 osobowe lux (60-80m²) +500 zł/osoba (WYPRZEDANE)
Apartamenty 8 osobowe lux (ok. 90m²) +500 zł/osoba (WYPRZEDANE)
RESERVATIONS!
If you want to have a guarantee of accommodation in an apartment of a given size, it is possible only with an email confirmation to: rezerwacje@snowee.pl
ATTENTION !!! The following photos are examples and do not constitute an offer!
Animations for children, so that they can go crazy, have a snowball fight, make a snowman, play board games and dance 🙂 Every day in the afternoon & #8211; in the evening our animators will provide kids with fancy adventures and parents will have a moment to themselves 😉
Trip to Alpe d & #8217; Huez, a neighboring ski station, which is to be connected by rail by 2020. For now, we'll take you there by coach (provided that a group gathers) and on the same pass you will pass another alpine resort. It is even more so because d & #8217; Huez is a completely different station from L2A & #8211; one of the longest ski runs in the world is La Sarenne (16 km long). The cost of the trip is approx. 10 e.
Visiting nearby Venosc with a guide. We will take you to a small, very charming village at the foot of the resort, where you will feel like in France.
Free swimming pool, ice rink on site
Avalanche training organized by the resort. Last season they were completely free.
La Grave or the iconic freeride spot known in the industry around the world! You do not need to explain to those who heard about it & #8211; others should be on guard. We recommend riding with local guides covering the area. The guides will also take you to other places in L2A.
Many other attractions from SNOWEEthat your trip to the Alps would be even more cool. Party on the slopes? Regional dinner? We always have something extra up our sleeve. You will know the details before departure.
TRANSPORT
We provide highest class coaches with WC and AIR CONDITIONING. For your convenience, each of our coaches has more legroom.
Coaches leave without additional payment from cities:
Warsaw
Katowice
Wroclaw
Poznan
Opole
Boat
Possible transfer from the cities for an extra charge:
Krakow + PLN 50
Szczecin + PLN 100
Gdansk + PLN 100
It is also possible to get on the bus route (e.g. in Germany) - more info. on our hotline.
If we do not collect enough participants to leave the specific city, commuting to the meeting point could be arranged via internal transport. This transport (access to) can be made by public transport, bus or coach, other than the final transport.
The exact departure times of coaches from particular cities will be available in the booking panel 4 days before departure.
In the event of coach delays, you will be notified by SMS or telephone.
The seats in the coaches are numbered, so your team will definitely sit together! 🙂
LUGGAGE
Due to your comfort and safety, we have baggage allowances.
You can take with you:
- hand luggage: 5kg
- main luggage: 20kg (soft bag preferred)
- one set of equipment (skis / board + poles + boots);
Skis and boards can be packed in covers.
For snowboard equipment, it is best to unscrew the bindings and fasten them together with shoes in a separate bag. You will be sure that they will not break 😉
If you take a large cover (quiver), the sum of its weight together with your bag may not exceed 35kg.
You can increase the main luggage to 30kg (XL luggage) for the price of 100 PLN.
You can buy additional luggage at the price 200 PLN (20kg bag).
You can buy additional equipment for the price of 120 PLN (skiing or snowboarding).
PLANE
We recommend WIZZAIR connections:
WAW - LYS - WAW or WAW & #8211; GNB & #8211; WAW
1 – 8 luty
You can book a transfer from Lyon and Grenoble airports to Les Deux Alpes on Bens Bus
You can send equipment and main luggage by coach for an additional fee 🙂
You do not feel like it? We will arrange everything for you 🙂 Write to info@snowee.pl 
SELF TRANSPORT
If you chose the option with self transport you pay PLN 250 less!
You will receive the exact address of the residence 4 days before departure.
PARKING
Parking on the street in L2A is free.
The standard residence has covered parking at a price of 60 € / week (earlier reservation required)