Verbier jest jak mekka.
Warto znaleźć się tam chociaż raz w życiu. Przekonać się, dlaczego stacja ma opinię jednej z najsłynniejszych na świecie. Takie możliwości daje wyjazd do La Tzoumaz znajdujący się "o wyciąg" od kurortu.
First impression: order and elegance. Luxury? Sure, there is a lot of it here. Whoever the French managed to get used to makeshift solutions, tight chalets and not always prepared routes, this one will be positively disappointed after reaching Switzerland. An additional advantage: getting to the place takes up to 6 hours less!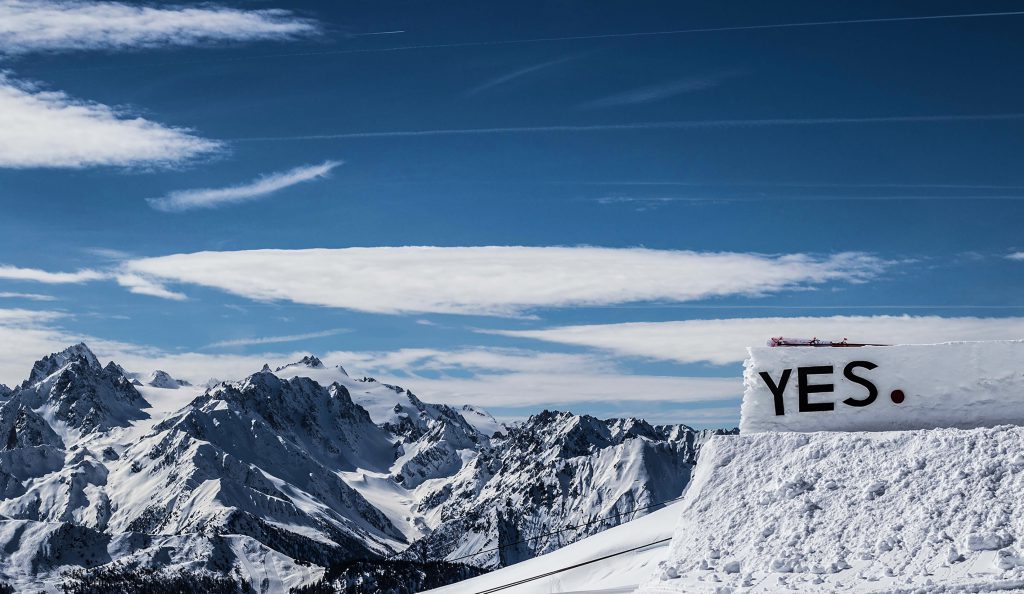 First things first. La Tzoumaz, like the famous Verbier, is a town located in the area of one of the largest winter resorts in the world - Quatre Vallees (canton of Wallis). Skiers and snowboarders have at their disposal over 418 km of slopes (!), Of which our basic pass includes 180. It can be extended for a small additional charge of approx. PLN 150 to the other four valleys.
Verbier – tu jeżdżą najlepsi riderzy świata!
The resort is recognized by the best. It is here where alpinists compete during the World Cup competition, in summer cyclists race in the Tour de France on the serpentine leading to the city, and in March Verbier becomes the arena of the final struggle of freeriders as part of the Final Freeride World Tour.
The best non-terraced riders of the world descend here on the slope of the mountain Bec des Rosses (3222 meters above sea level), "the most difficult wall in the world". It looks like a mixture of madness and ballet - with the grace of a mountain goat jumping from the cliffs, on a full styling they pass between the rocks, add backflips, and only repetitive sounds are heard from everywhere: so sick!
And if you're up for freestyle, add a lot of snowparks to this set (including Audi Park), a boarder track and of course huge freeride terrain.
Cztery Doliny – potężne miejsce również dla małych i początkujących
Calmly. The resort is powerful, but friendly, small and beginners, and everyone will find something for themselves.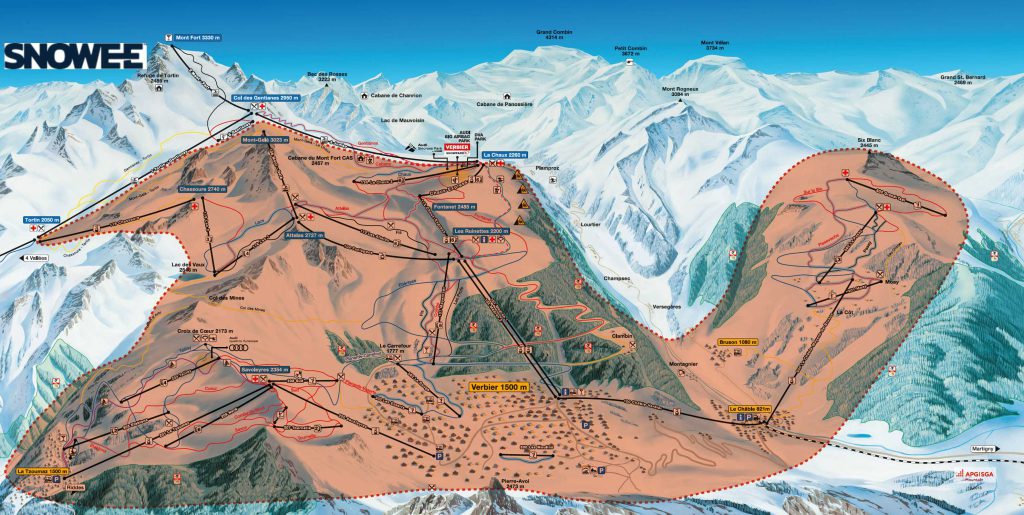 For beginners or amateurs of recreational riding, long easy and very easy routes await here (there are over 60 km in the entire resort), accessible after leaving with one gondola from the residence.
Gondola La Tzoumaz
A super-fast, modern 8-seater gondola will take you to the top of the Savoleyres slopes, which you will take down to Verbier (in addition, it only takes 8 minutes!).
Among the routes available from Savoleyres, there is also our favorite red route just above the summit. This route, after covering several steep sections, gently takes you straight to ... the Carrefour restaurant. Right behind it you'll see the Mayentzet chairlift, from where you can quickly get to the large Les Ruinettes area.
Atrakcje w La Tzoumaz
In La Tzoumaz itself you will also find a small children's ski lift, a natural ice rink, heated swimming pool and ... the longest toboggan run in western Switzerland - up to 10 km downhill! An interesting attraction is also a dog sled ride.
Switzerland at a good price
The country of chocolate, banks and watches has the reputation of being one of the most expensive in the world. And yes - it is not cheap on the spot. No wonder, since David Beckham or Bear Grylls come here for vacation (we met both during one holiday!)
Relax, we've done our best so that you and your family (homies!) Can check it out without ruining your budget.
For prices slightly higher than in France we offer accommodation in a four-star residence of a higher standard, right on the slope (ski-in / ski-out!) right next to the modern gondola station. If you add a swimming pool across the street, a supermarket and two restaurants in the residence, then ... It looks good, right?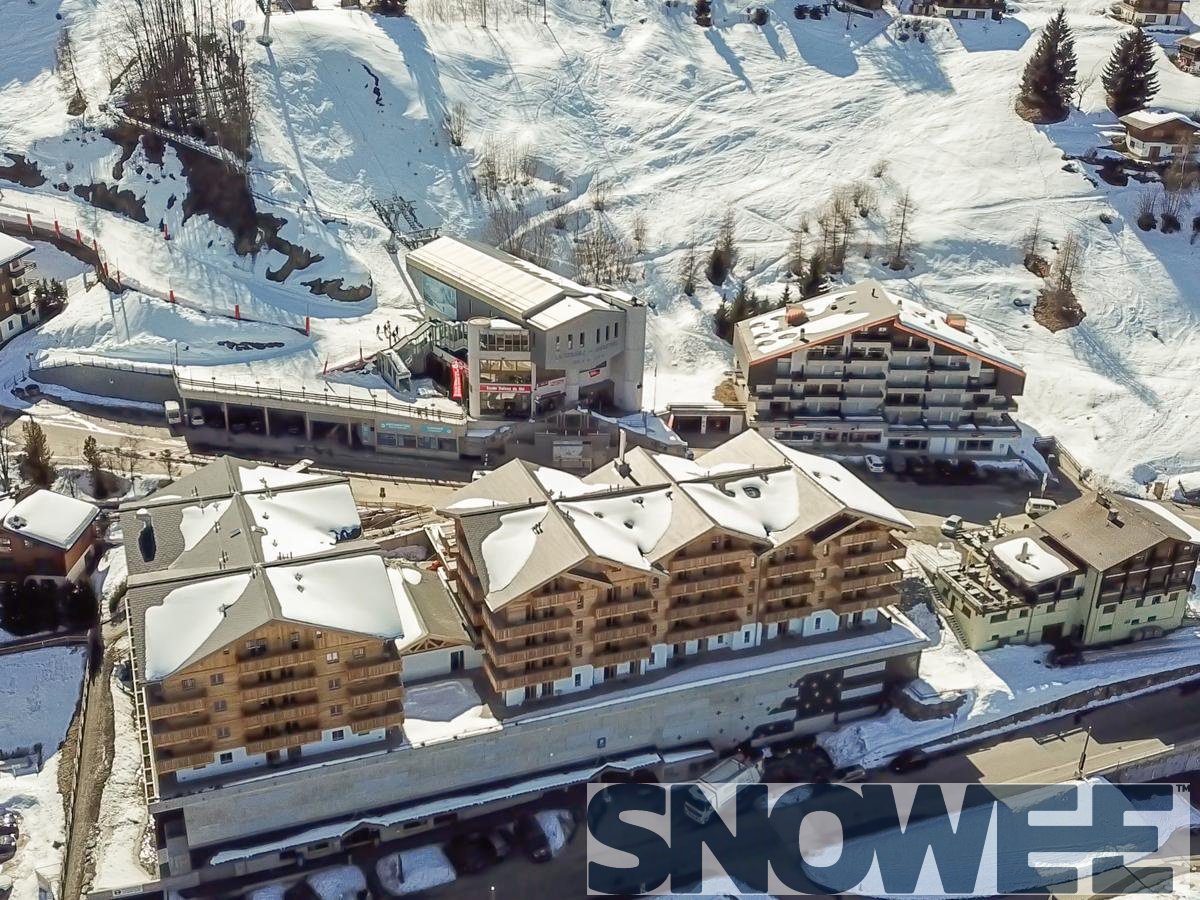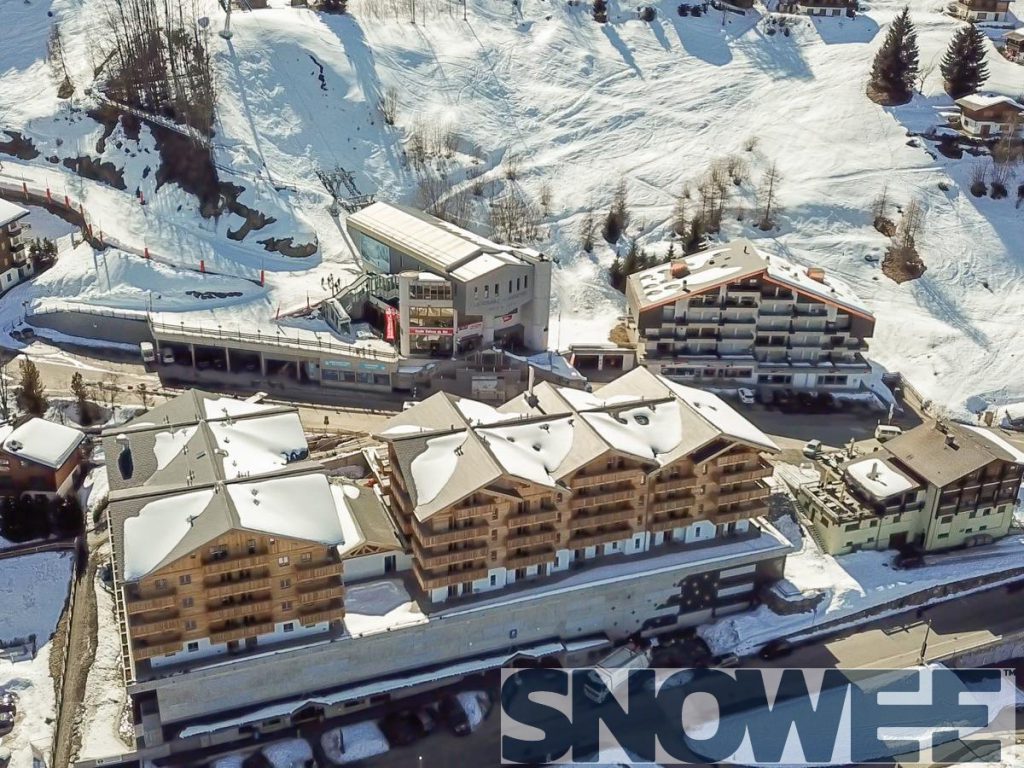 Also remember that each of the apartments is equipped with a kitchenette with a dishwasher, so you save on food on the slopes. After all, one or two pizzas or a regional dinner at a price negotiated by us will not ruin your budget & #x1f609;
Is it worth it Every self-respecting winter lover should see this resort. At least once in my life. Well, and when he sees it ... he will come back.
No tak, ale co z roamingiem w Szwajcarii?
This is the center of Europe, but we still have to pay a lot more for connections than in EU countries. However, if you came on holiday and you do not have to answer every 7 minutes to find out how Dow Jones is currently standing, then you should not be afraid.
Each apartment in our residence is equipped with its own wi-fi router, which makes using the net really trouble-free. Believe it or not, wi-fi is even on some lifts in Verbier.
See you there?
The author of the text is Dominik, SKI pilot & instructor
***
We're not saying how it is in resorts is the title of our series, thanks to which you will get to know our completely subjective view of the centers on offer. In addition to the fact that we are organizers of trips, we love the Alps, have fun (we do not like to be bored!) And cool, nice places. We have prepared this cycle because we want you to know how it will be in place.