Vars i Risoul – Alpy Południowe
In a straight line over the Cote d'Azur is only about 100 km from here. Thanks to the proximity of the sea, forests grow here up to 2,500 meters above sea level and there is more snow than elsewhere. The climate is created by the sun in which Vars is bathed. It's the perfect place for a winter chillout, perfect for both families and males seeking adrenaline jumping.
One of the most universal resorts in the world!
Vars forms one resort with the Risoul station, offering 180 km of slopes. So it's not a moloch, like Val Thorens, but it's not a small resort, like Chamrousse. Vars is just right, in addition very diverse, with an offer for every type of fun.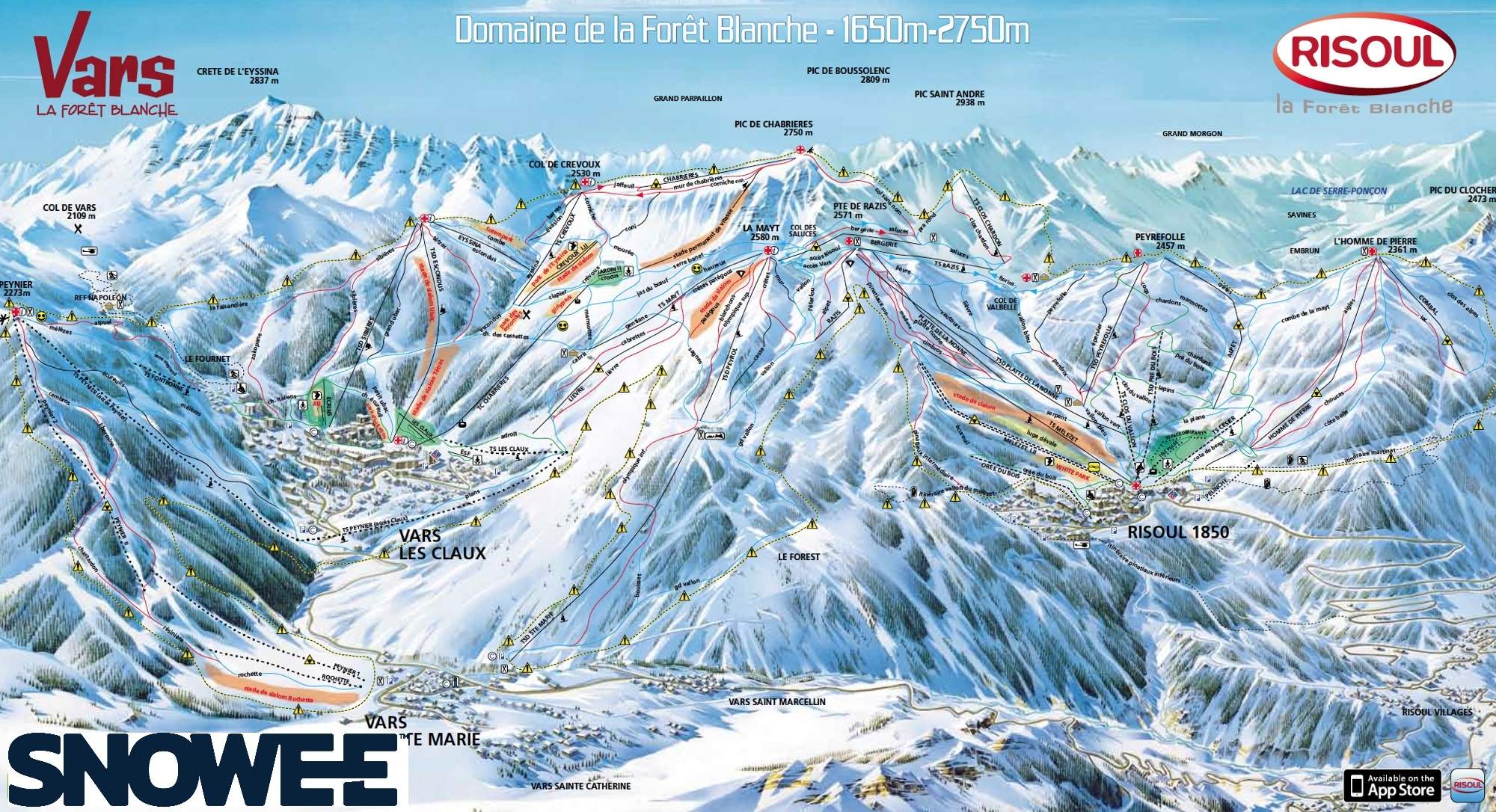 Słoneczne Vars
Interestingly, Vars has southern exposure, which is where the sun rests. So if it goes well, you will come back to the country with a tan, which every Grażyna jealous of you (provided you don't forget the cream). In Risoul, on the other hand, you'll find the northern slopes, the longer persistent fresh snow that freeriders are looking for.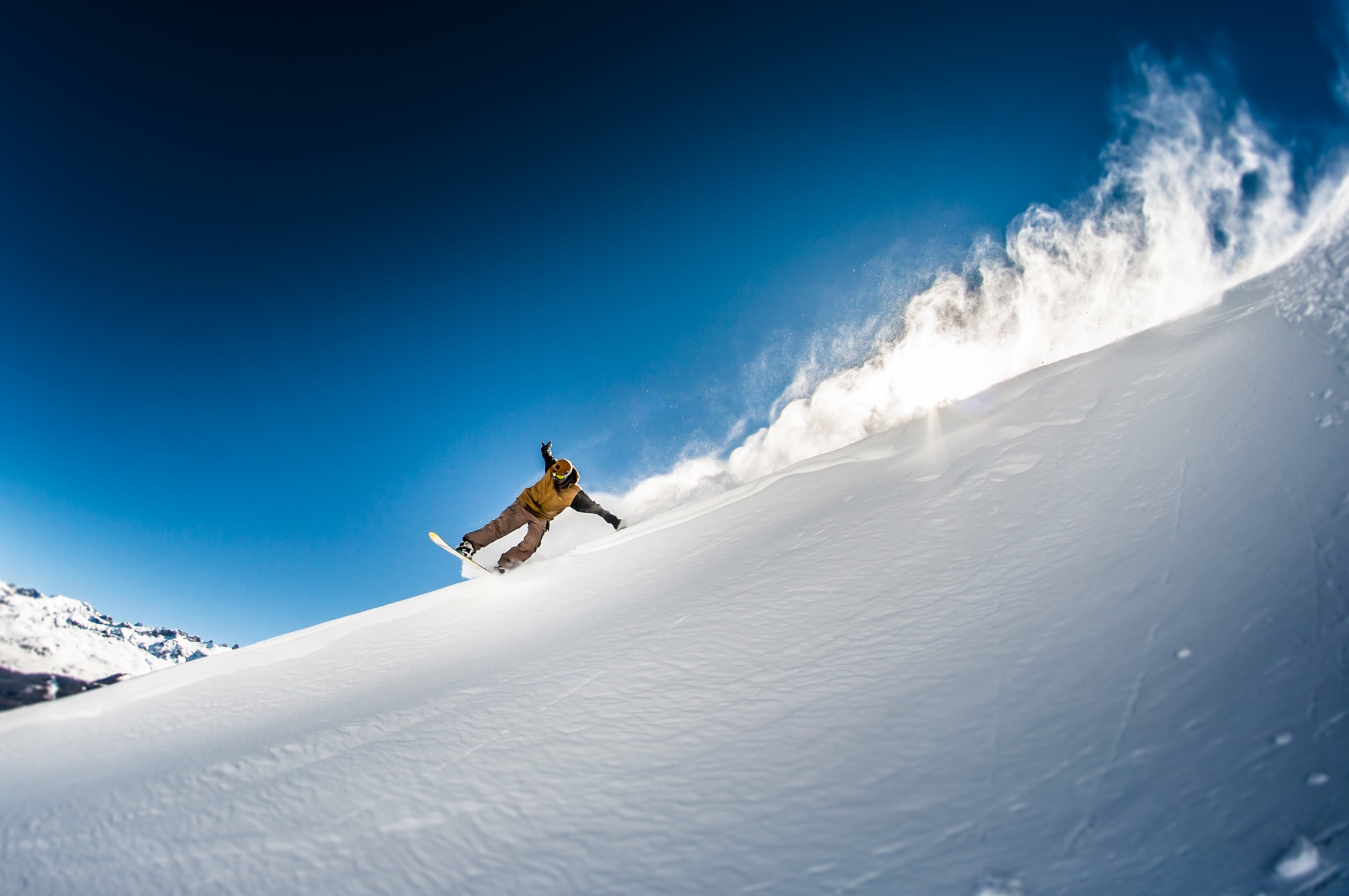 For males, sunny cats and kittens
Sunny cats bask in the sun here, families with children derive handfuls of long, easy, scenic routes, while adrenaline loving cats are shredded in one of 6 snowparks.
The resort is also called La Foret Blanche, which simply means "white forest". The trees grow here up to 2500 m. Accustomed to the "desert landscapes" of high mountains, skiers and snowboarders will find something different here & #8211; picturesque forests. These grow just below rocky peaks and sharp ridges, and the slopes are blue and black.
It was here that Jędrzej Dobrowolski on the Chabrieres track broke the Polish record for the speed of skiing, reaching 244 km / h (Michał Pawlikowski on snowboard reached 158 km / h). The first in 2018 decided to end his career, what to read about. The world record holder in this strange discipline is Simone Origone, who reached over 252 km / h! Guess where?
Also here there are as many as 105 km of easy and very easy routes. It doesn't matter that you have never had a board on your feet, and you have seen skis on TV. In Vars you will take your first steps, and after 6 days of driving you'll probably be completing the red routes.
Vars – mekka dla fanów freeskiingu!
Snowparks ... Imagine that you can drive up to 30 obstacles in one "dungeon". You will find here powerful launchers as well as boxes, rails and other elements for jibbing. If you know what I'm writing about, it means that after 6 days you will take a vacation for the rest of winter, and you will return to Poland in April. Vars is famous for snow parks!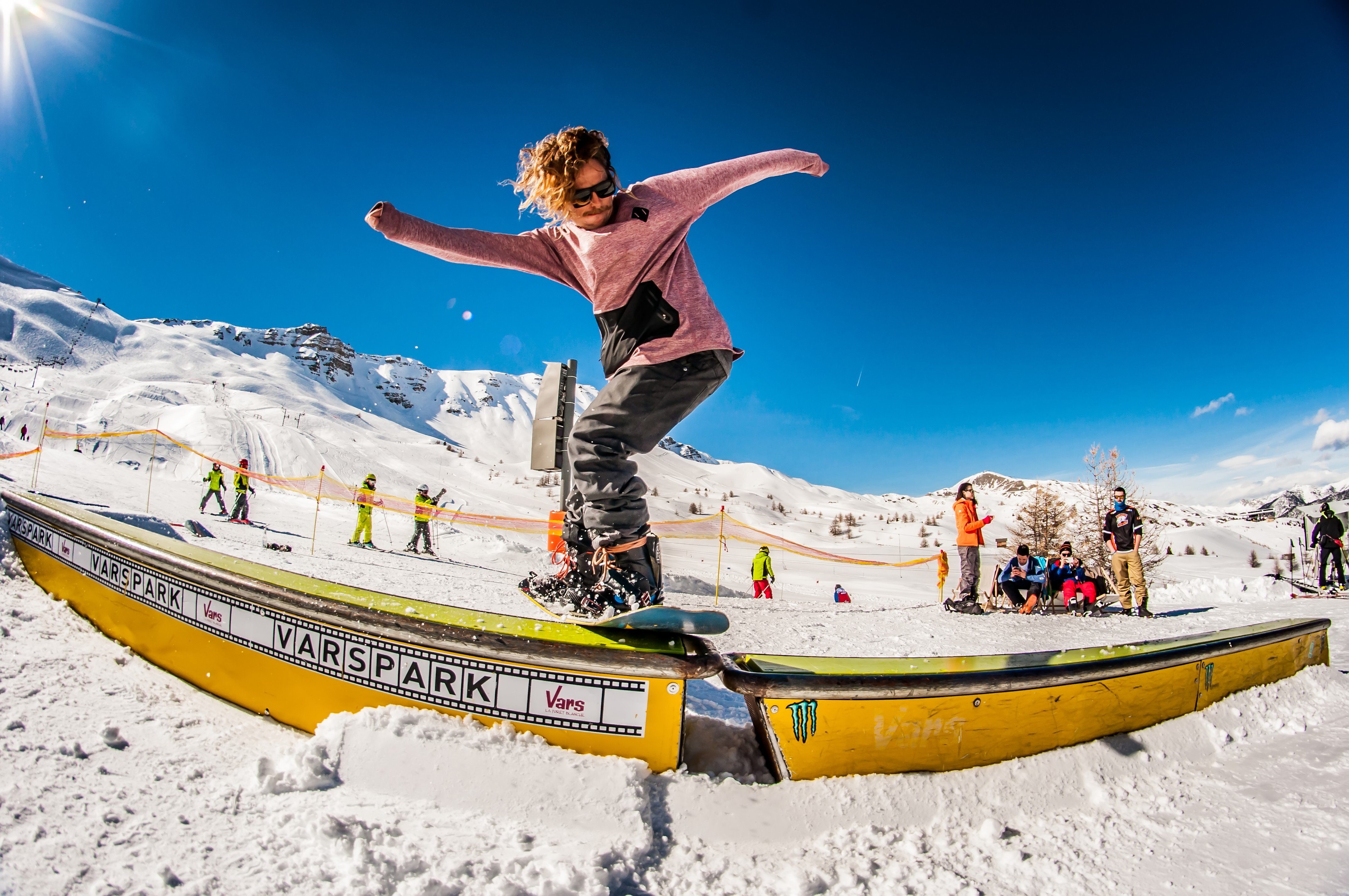 Freeride Vars
And if you prefer adrenaline jumps in the gullets (big mountain) or a milder freeride variant, i.e. backcountry, than the parks in the valleys, then ... You will also find it all here! Suffice it to say that in Vars there are competitions from the Freeride World Qualifiers cycle (the rank is 3 stars out of 5).
Shrimp, craft beer and intimate parties
Vars is not a lively resort. It is a small, quiet place full of charming restaurants and small pubs. The shops with fresh ... seafood attract attention. Yes, you can eat the best shrimp in the world here!
Local beer is poured in the bars, with sometimes slow snowboarding or skiing icons. There is a rather dreamy atmosphere here - clubbing is rather the domain of neighboring Risoul. The rustic Apres Ski grows out of scale, it also houses the legendary La Grotte du Yeti. This is an offer for the most party animals.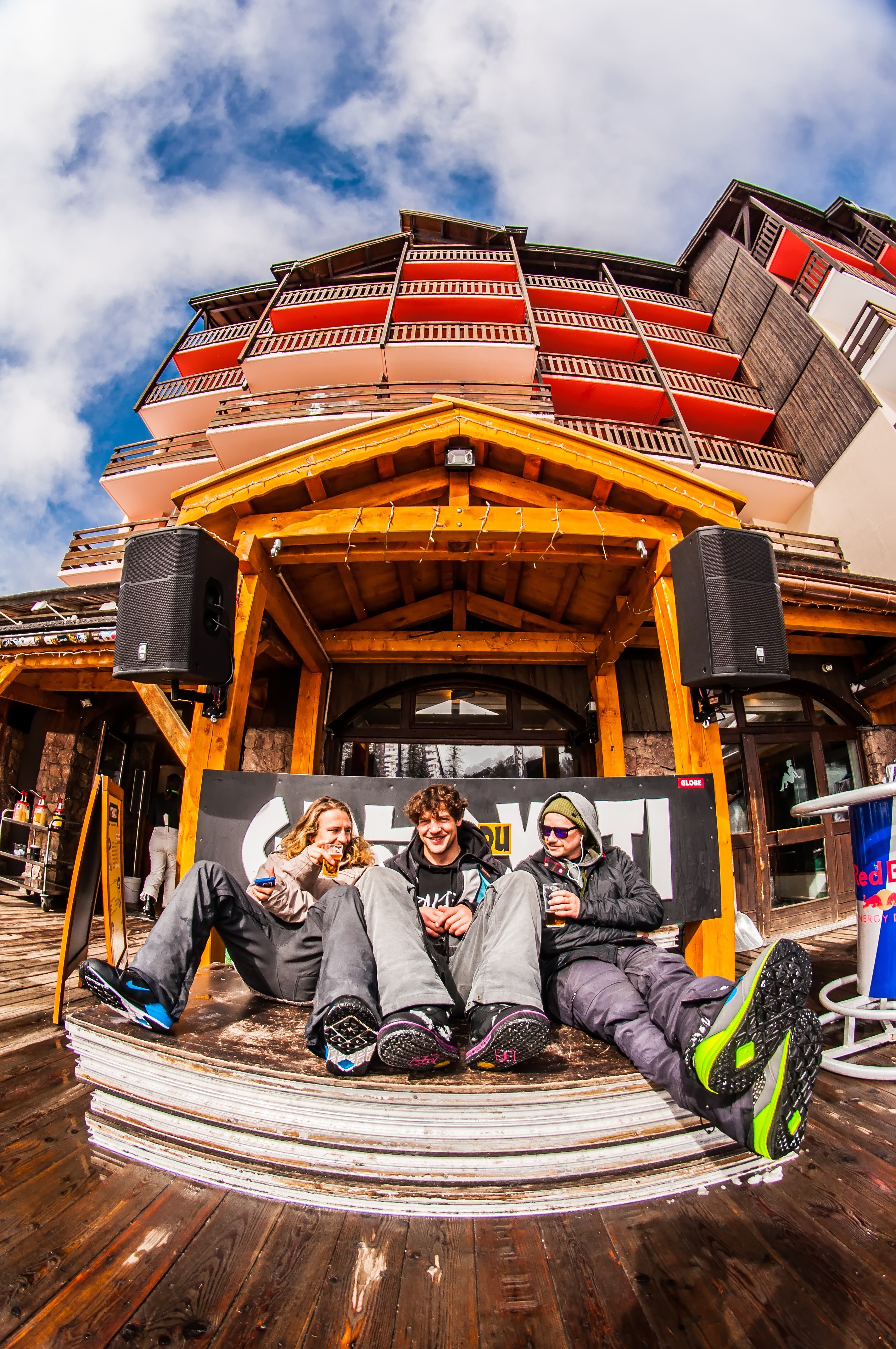 Briancon – twierdza UNESCO
Finally Briancon. A town dating back to the Roman Empire, in which there is a phenomenally illuminated fortress from the UNESCO World Heritage List. But not only she is impressive. Because there are even 300 sunny days a year, in the city we encounter ... sundials. It takes many days to see them all, and some are even on ordinary homes. If you do not have enough after a day on the slopes, you should take a trip with us and see it with your own eyes.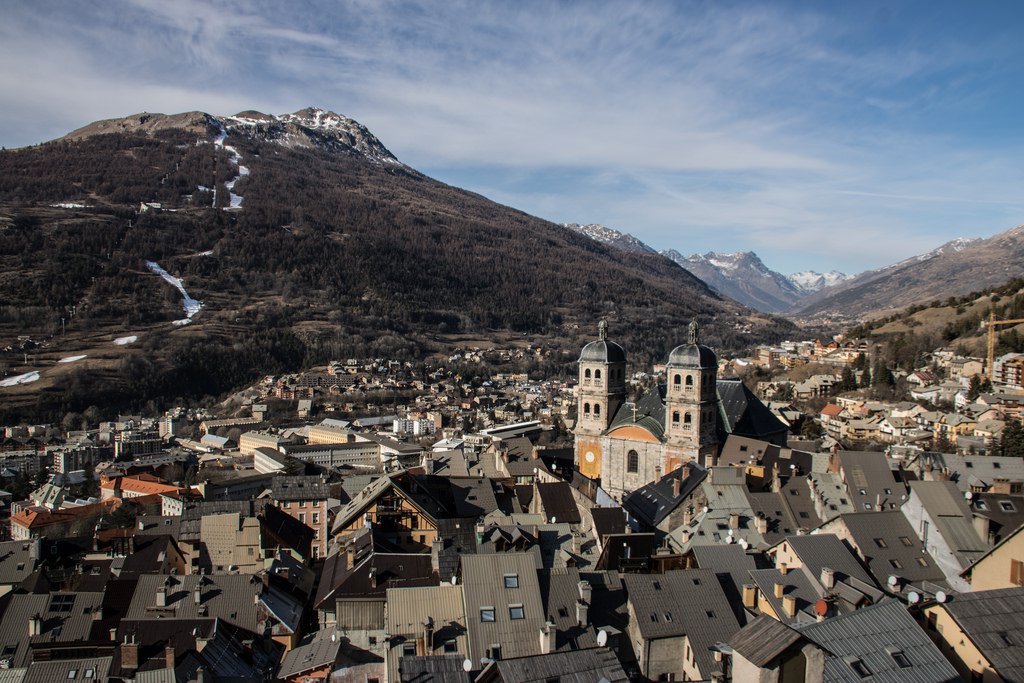 Vars is ... just right. Nor too great. Nor too loud. Nor too steep. It is a place so diverse, with such a universal offer, that it is suitable for the best choice. If you can't decide and you have a headache from all these resorts, choose Vars. You will be happy.
The author of the text is Dominic, SKI pilot & instructor
***
We're not saying how it is in resorts is the title of our series, thanks to which you will get to know our completely subjective view of the centers on offer. In addition to the fact that we are organizers of trips, we love the Alps, have fun (we do not like to be bored!) And cool, nice places. We have prepared this cycle because we want you to know how it will be in place.