Student ski and snowboard trips
Check the travel offer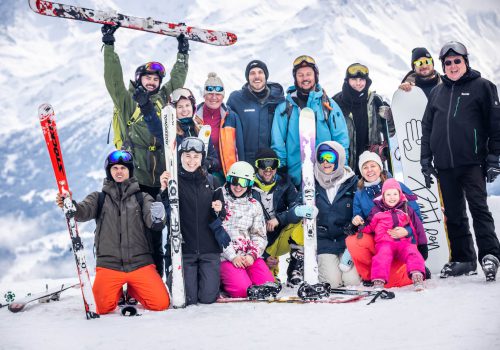 01.12-30.04.2022
ZIMA 2021/2022
(w przygotowaniu)
Stęsknieni za zimą!? Już przygotowujemy dla Was najlepszą ofertę na sezon zimowy 21/22!
Student trips on ski and snowboard
Ski and snowboarding trips it's a great opportunity to integrate. Snowee specializes in organization student ski and snowboard trips. The Alps are a very good place to get to know people from the year and university better. Student trips on ski and snowboard it's not only a chance to get to know other students, but also a chance to get to know the other half. 😉 Snowee organizes skiing and snowboarding trips for singles and couples. On trips we organize numerous attractions - evenings with board games and poker, apres-ski, parties, barbecues, concerts, games and integration games. We try to fill time outside the slopes every time we go skiing and snowboarding. Our offer includes not only accommodation, ski-pass, transport and insurance but also a number of attractions that allow better integration between participants of the trip. The wide range of ski and snowboard trips includes not only student trips, but also company trips, family trips, trips for couples, trips for singles and trips for groups of friends. Everyone will find something for themselves at Snowee.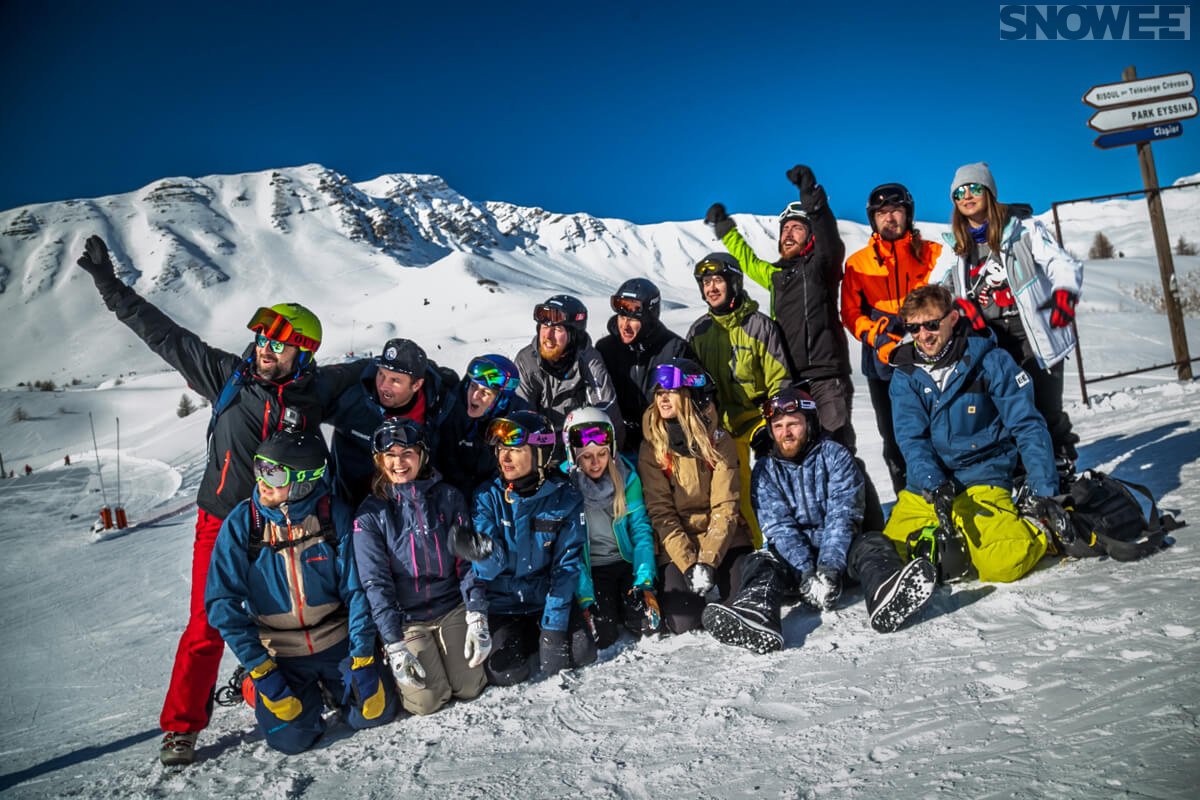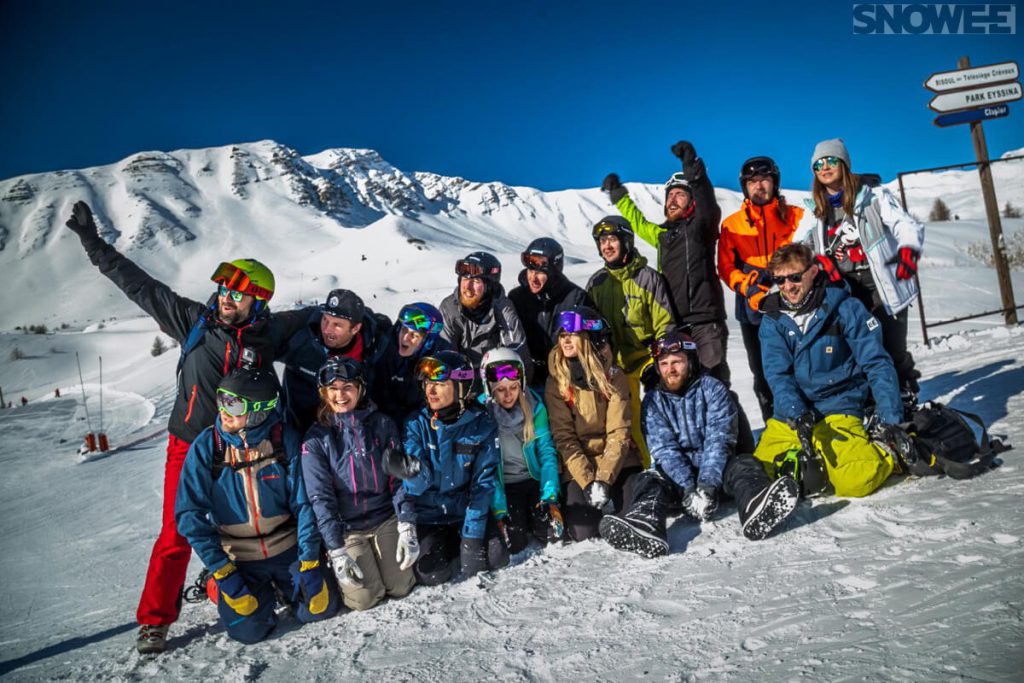 Student ski trips
Snowee organizes Student skiing trips in the Alps. We feel the best in the mountains. Student ski trips it's both days spent on sunny slopes and plenty of attractions. Student skiing trips in the Alps give the opportunity to organize numerous games, plays and competitions. Slalom, poles, descent, free freestyle and freeride competitions are just a few of the options we can find on a student ski trip. The Snowee team has extensive experience in organizing such trips. Virtually all of us started as a participant in snowcamp, in other words, a student ski trip. In this way we gained knowledge and experience, which at a later stage of development enabled us to create something in which we feel best - skiing and snowboarding trips in the Alps and other interesting places in the world.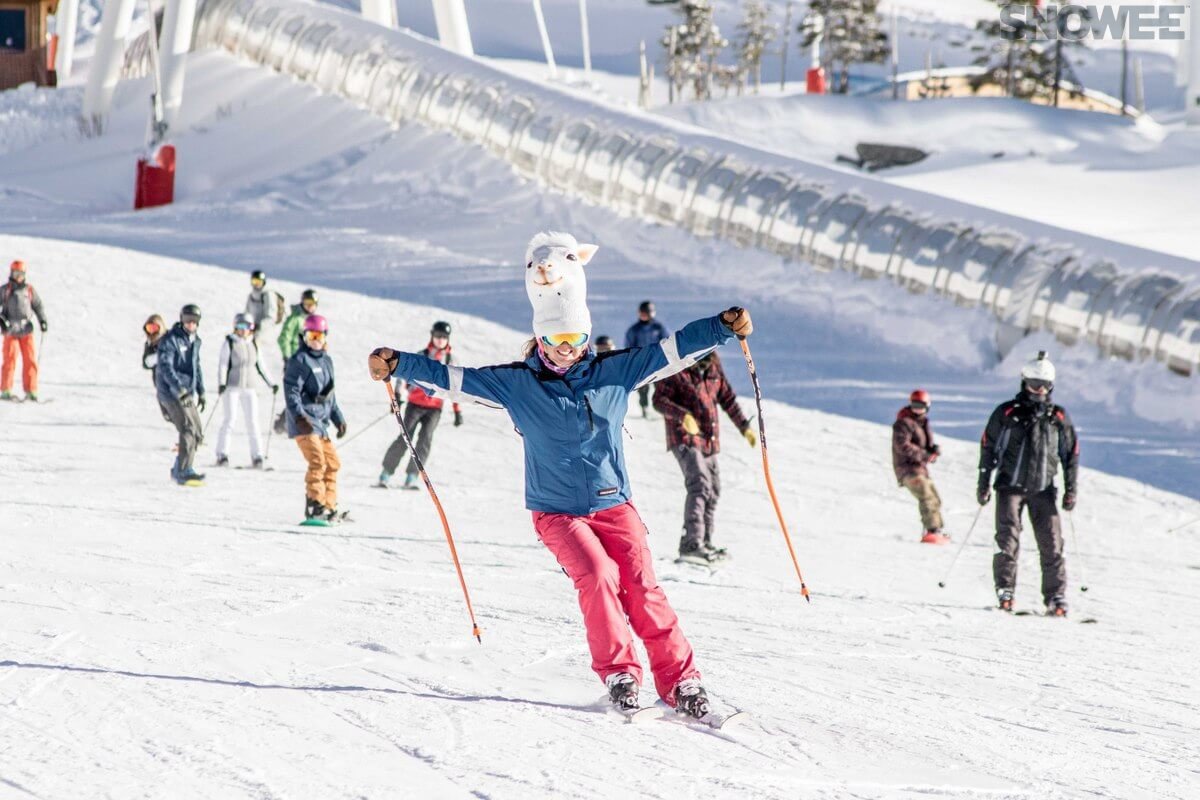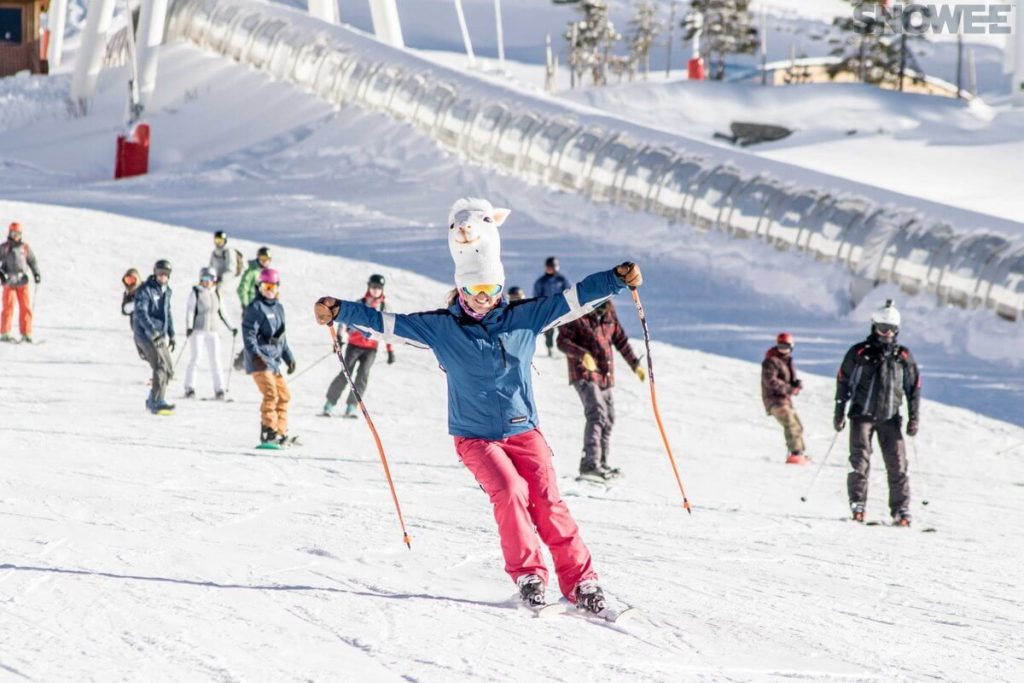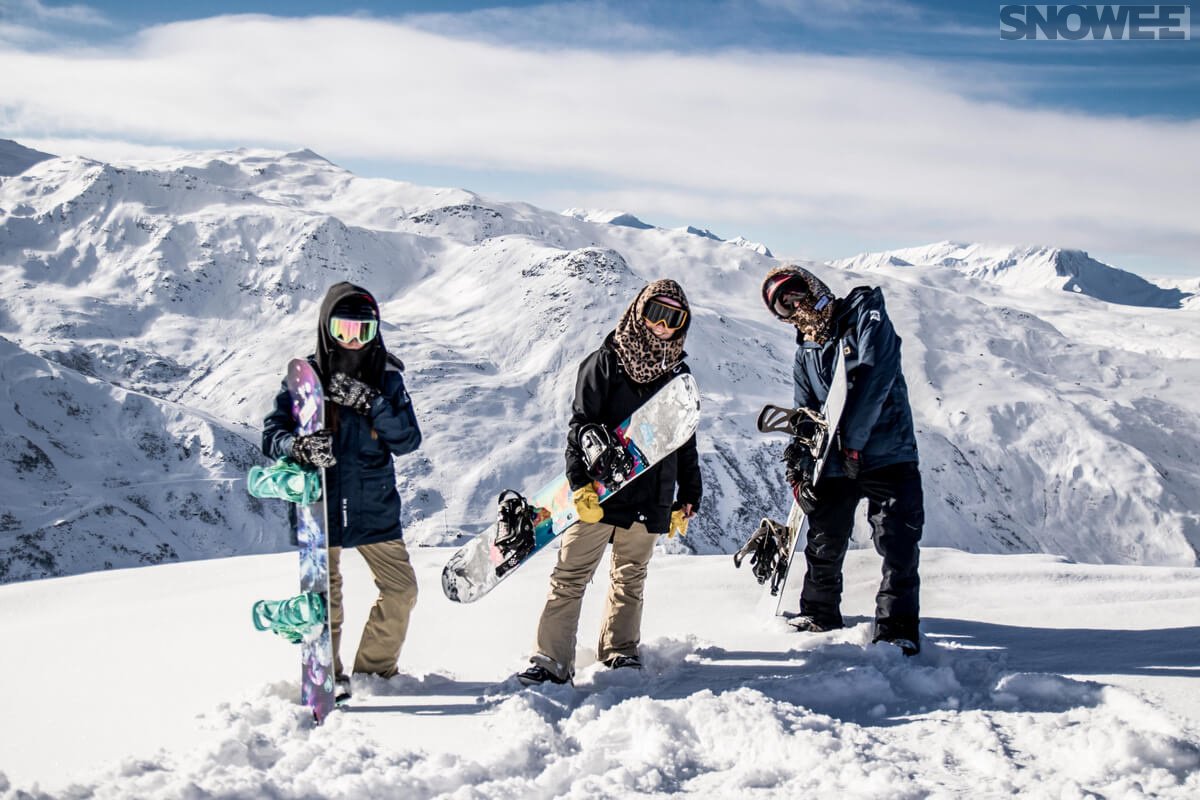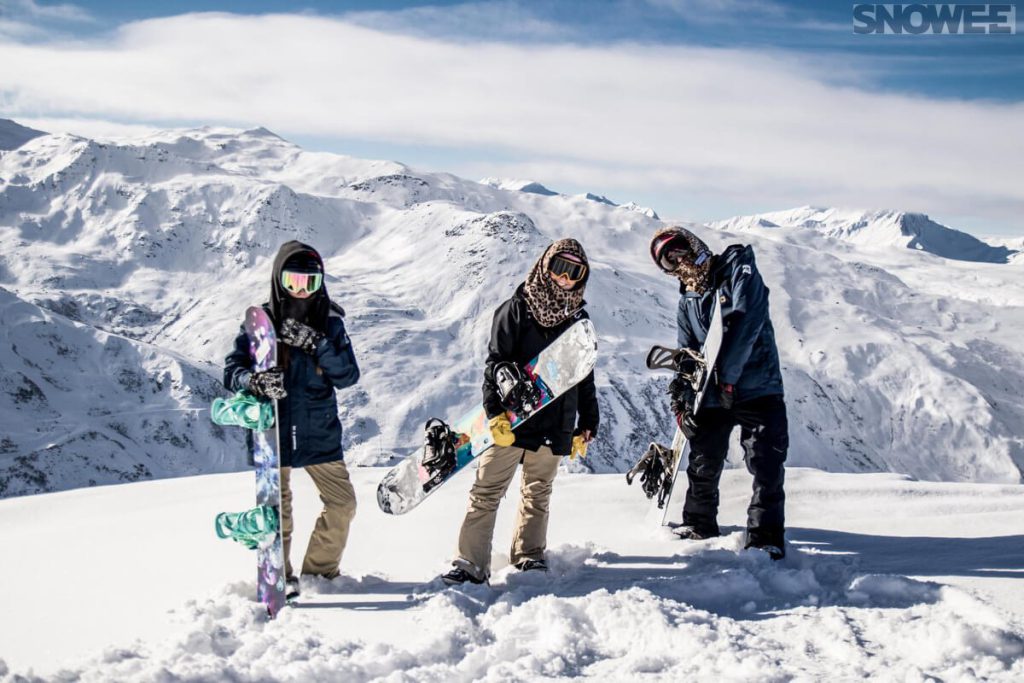 Student snowboard trips
Snowcamps are not only student ski trips, but also student snowboarding trips. The Snowee team are people whose passion is boards in every sense of the word - i.e. skiing, snowboarding, kitesurfing, windsurfing or surfing. Student snowboarding trips to the Alps this is our specialty. Snowee's offer includes many resorts adapted to the needs of snowboarders. On student snowboard trips it is important that the resort meets the needs of boarders. At the moment, most ski resorts offer special zones prepared for snowboarders - boardercross, snow park or freeride zones. On our student trips on the snowboard you will also find attractions prepared by us for people who ride on one board - jib competition, competition on hopki, competition for the highest ollie or competition in jumping on the pillow. On our snowboard trips, you can win mega rewards from Snowee - sweatshirts, t-shirts, bandanas, goggles and sometimes even snowboards.
Student ski and snowboard trips in the Alps
Snowee offers a variety of student products ski and snowboard trips. We go to France, Italy, Switzerland, Austria and also to the Caucasus mountains - to Georgia. Our offer is not only Student trips on ski and snowboard in the Alps, but also trips for windsurfing, surfing, kitesurfing or bicycles. You will meet us everywhere where sports fun meets relaxation. The most popular centers to which we organize students ski and snowboard trips in the Alps are: Les Deux Alpes (France), Val Thorens (France), Livigno (Italy), Verbier (Switzerland), Val di Sole (Italy), Les Menuires (France), Alpe d'Huez (France), Gudauri (Georgia) , Chamrousse (France), Vars-Risoul (France). These are just some of our travel destinations. Every student skiing and snowboarding trip we organize in Snowee is different. We approach each trip individually - with new commitment and passion. This makes our trips to the Alps unique.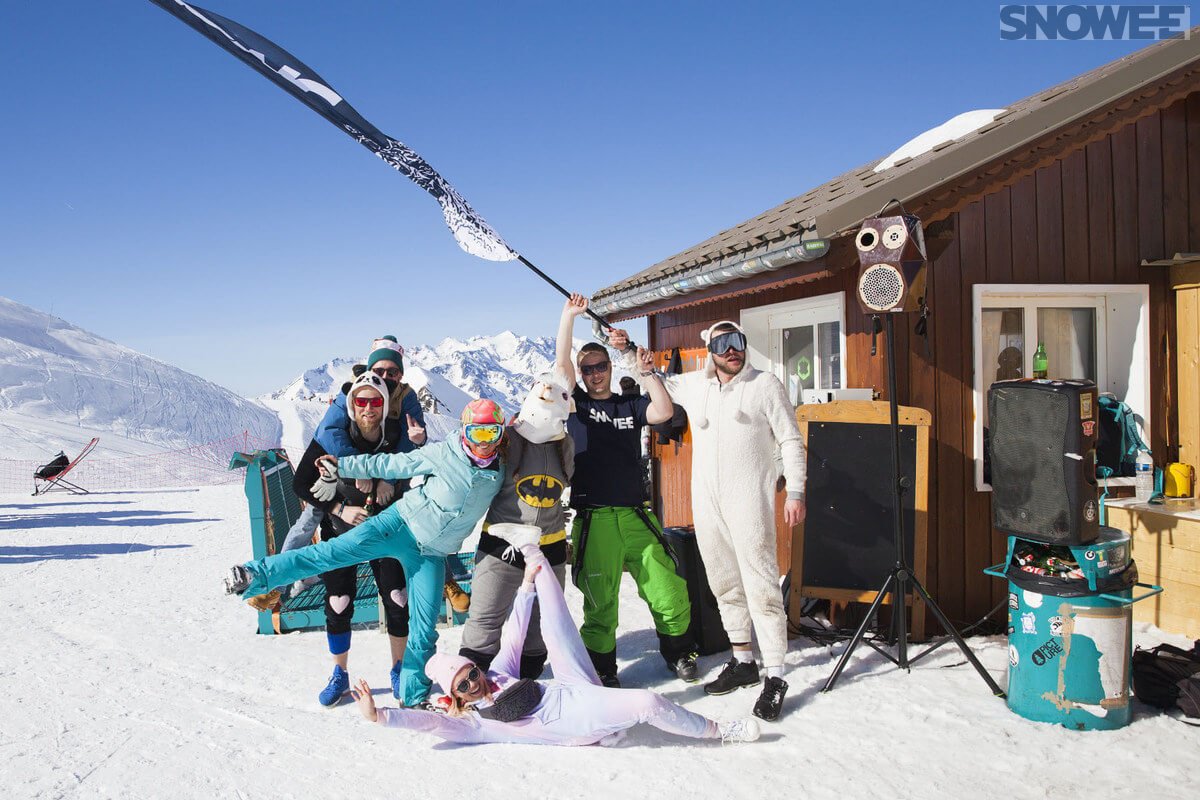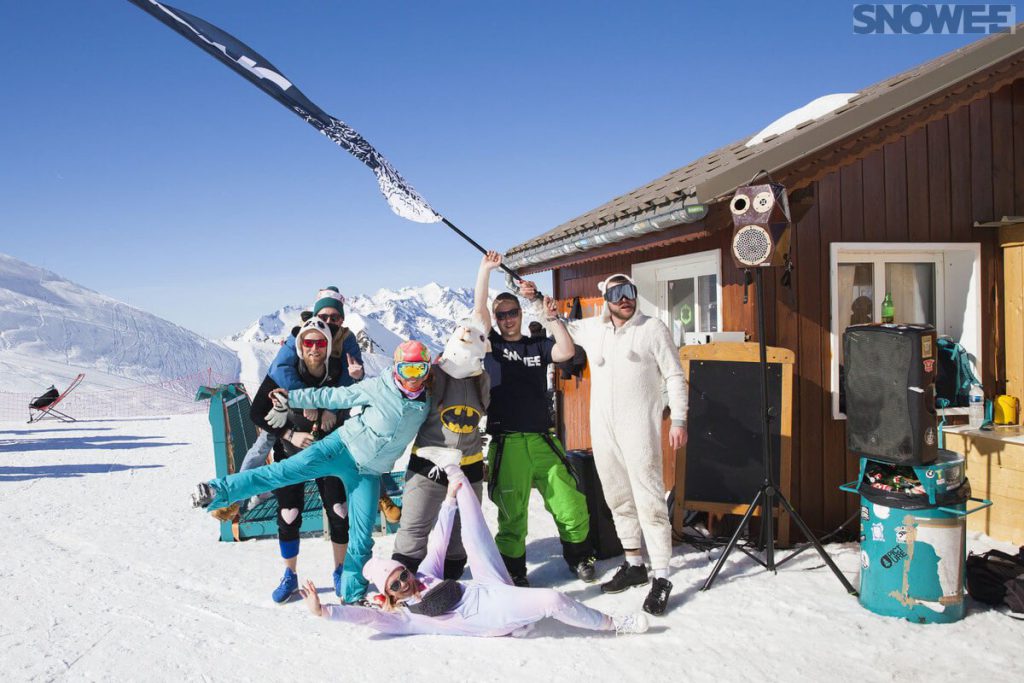 Student ski and snowboard trips
Why are student ski and snowboard trips the best?
The Alps are not only a place where we can go skiing and snowboarding on the best slopes in the world. The Alps are also a place where we can find some of the better events. That's why student skiing and snowboarding are the best! Can you imagine a party right after riding on the slopes, where people are dancing on the tables in ski boots !? This is apres-ski. We will take you there with Snowee and we will prove that students are having fun during skiing and snowboarding!
What attractions are provided for a student skiing and snowboarding trip?
A student trip is largely skiing and snowboarding. But you know that this is not enough for a student & #8230; Snowee will also provide you with a whole lot of attractions off the slopes. Integration events, apres-ski, games, games, competitions, poker evenings, concerts, DJs, themed parties, barbecue are just some of the attractions we organize. You not enough Our sponsors will make your student skiing and snowboarding trip even more special! Free drinks will make your time more pleasant liczne and numerous awards will surely please your winter taste.
Do students have fun in the Alps?
Question! Who plays better than students? Of course no one. Students also have a great time in the Alps. Student skiing and snowboarding trips to the Alps are an opportunity to conquer numerous pubs, pubs, restaurants and clubs. The event starts right after the slope on the so-called Apres-ski and ends & #8230; whenever the soul desires. The Alps are a place where students feel like fish in the water and can party and until dawn.
When is the best time to go on a student skiing and snowboarding trip?
By far the best student term skiing and snowboarding in the Alps it's March or April. January and February due to the holidays are much more family months for ski and snowboarding trips. In turn, in March and April, the mountains are full of young people and students. It is then that the largest music festivals in the Alps are organized. Then we can taste the best night life in resorts.
Is the Alps a good destination for a student ski and snowboard trip?
The Alps are a perfect destination for skiing and snowboarding for students. We can then combine fun and sport with partying. It is known that a student skiing and snowboarding trip is not only skiing and snowboarding. We will find much more in the Alps. Snowee will not let you get bored in the afternoons. Student skiing and snowboarding are our specialty. We will organize your free time so that there is no time for boredom!